GUANG DAR MAGNET INDUSTRIAL LTD.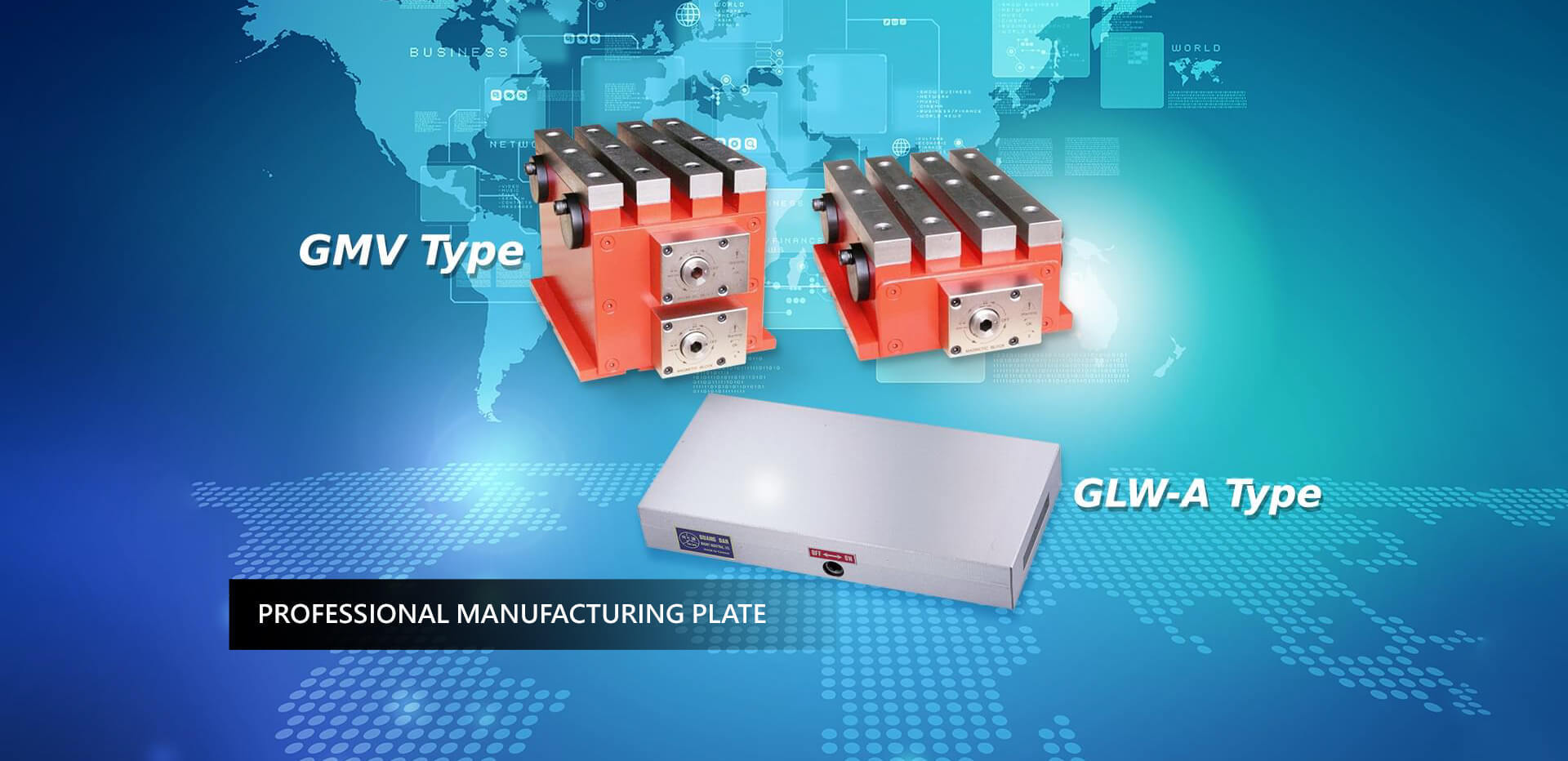 We've Been Accredited Certification

AFAQ ISO 9001
About Us
The company was founded in 1966 as named in Guang Dar Machining Shop and permanent type magnetic chuck was the major product at the time. The first generation of electrical magnetic chuck was developed in 1971 to meet a demand for large size grinding machine which got a very well reputation.
Later on, the scale of company became bigger and its name was changed to Guang Dar Industrial Ltd. The first generation of electrical magnetic chuck for planning and milling machines was presented in 1977. As times altered, Guang Dar got through the impacts and developed stably from both of diplomacy and energy crises during that critical time in Taiwan.
The name of company was changed to the present one as -- Guang Dar Magnet Industrial Ltd. in 1987 for further bigger scale of space as well as its business. For cooperation to grinding machine demand, a much thinner and lighter and more even on the magnetic field of Standard Electromagnetic Chuck (GI) as well as the Permanent Magnetic Chuck (GL) for EDM machine were presented the following year.
The presentation of Super Powerful Electromagnetic Chuck (GLEA) improved by an electrical magnetic chuck to be more suitable for milling machine was in 1989 and then Cam-type Permanent Lifting Magnetic Chuck (GP), Fine-pole Electromagnetic Chuck (GIW) came out later. High-frequency equipment was invested to improve accuracy and water-proof of products. One after another, Fine-pole Permanent Magnetic Chuck (GLW), Permanent Electromagnetic Chuck (GLI), On/Off Type Permanent Lifting Magnetic Chuck (GPL), Vacuum System (GJS) and all other kinds of application tool were presented to the public at the time. Over a hundred of tools were developed for customer use as: Magnetic Steel Sheet Separator (GS), Magnetic Induction Block (GT), Magnetic Stand, Magnetic Separator (GMC) and Magnetic Roller (GR) ...etc.
Guang Dar worked collaboratively with tools industry at the early stage. Nowadays, through the channels of machinery industry and trading company, our product carrying a name of Taiwan-made sells to over 40 countries with a distinguished reputation. It has achieved the original expectation that Guang Dar was named by.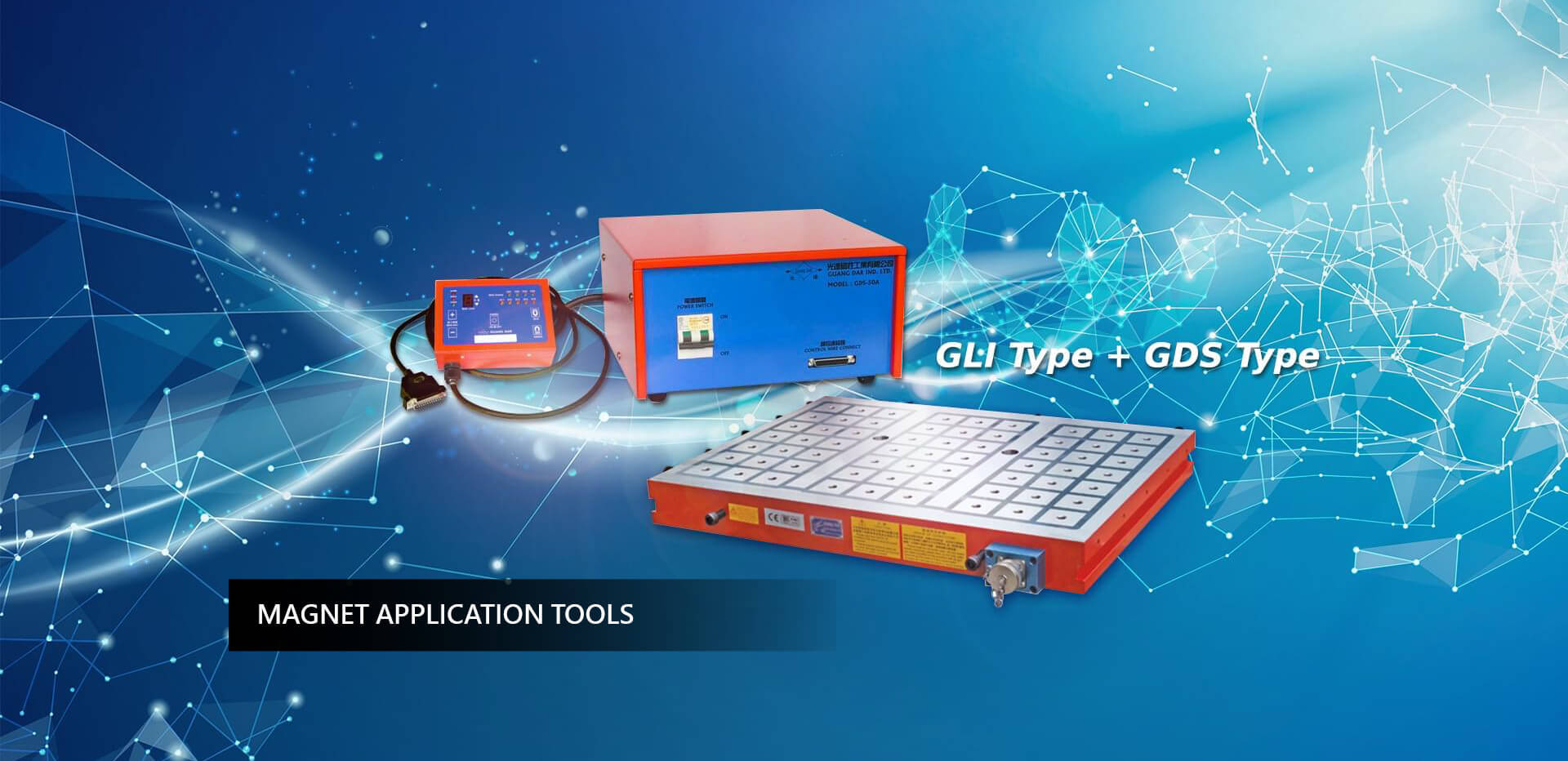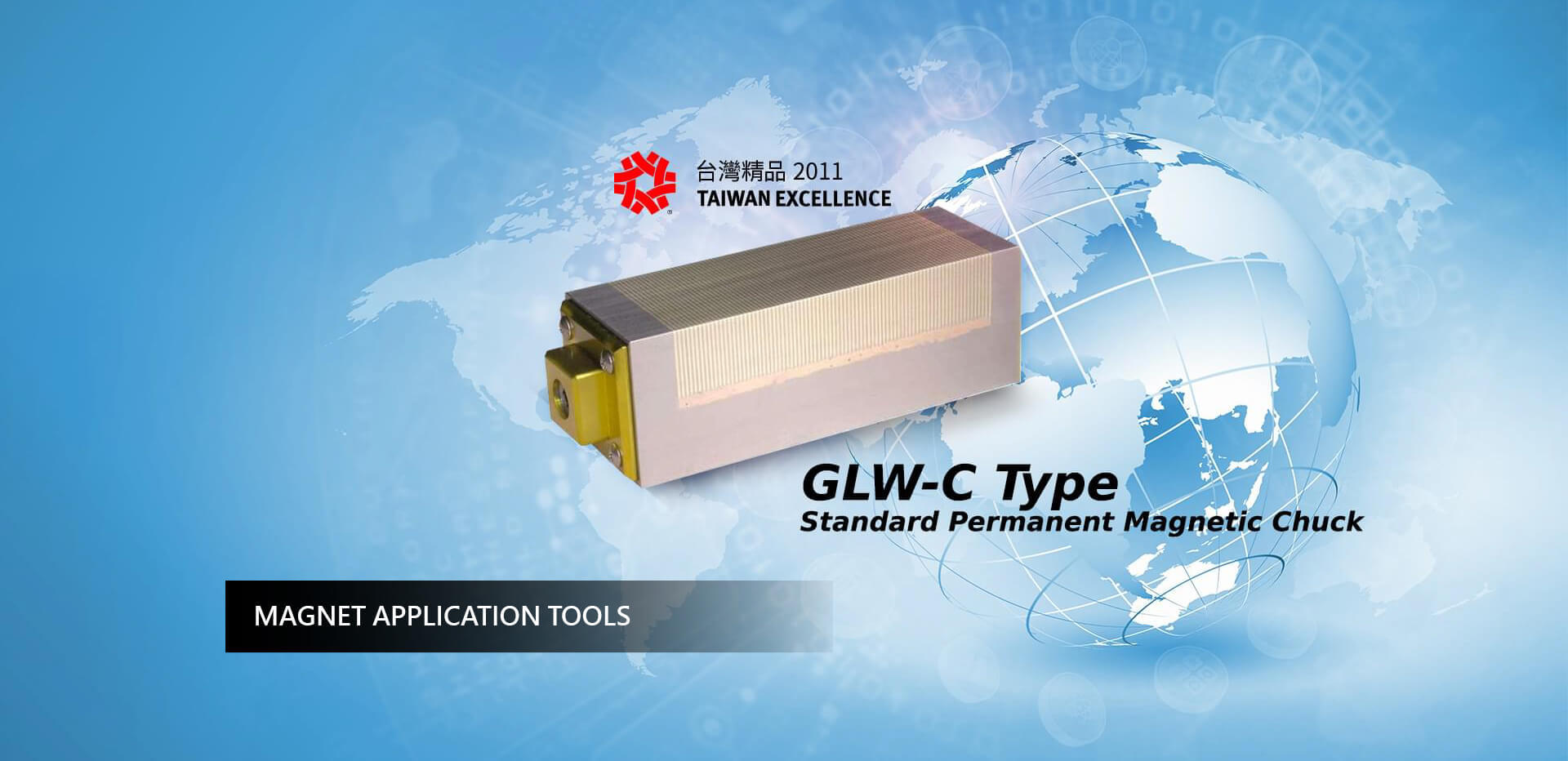 Follow Us
GUANG DAR MAGNET INDUSTRIAL LTD.

886-4-24360757

886-4-24366225

No. 24, Lane 123, Tungshan Rd., Sec. 1, Peitun Dist., Taichung City 406, Taiwan

www.guangdar.com.tw