CHIEN CHENS MACHINERY CO., LTD.
About Us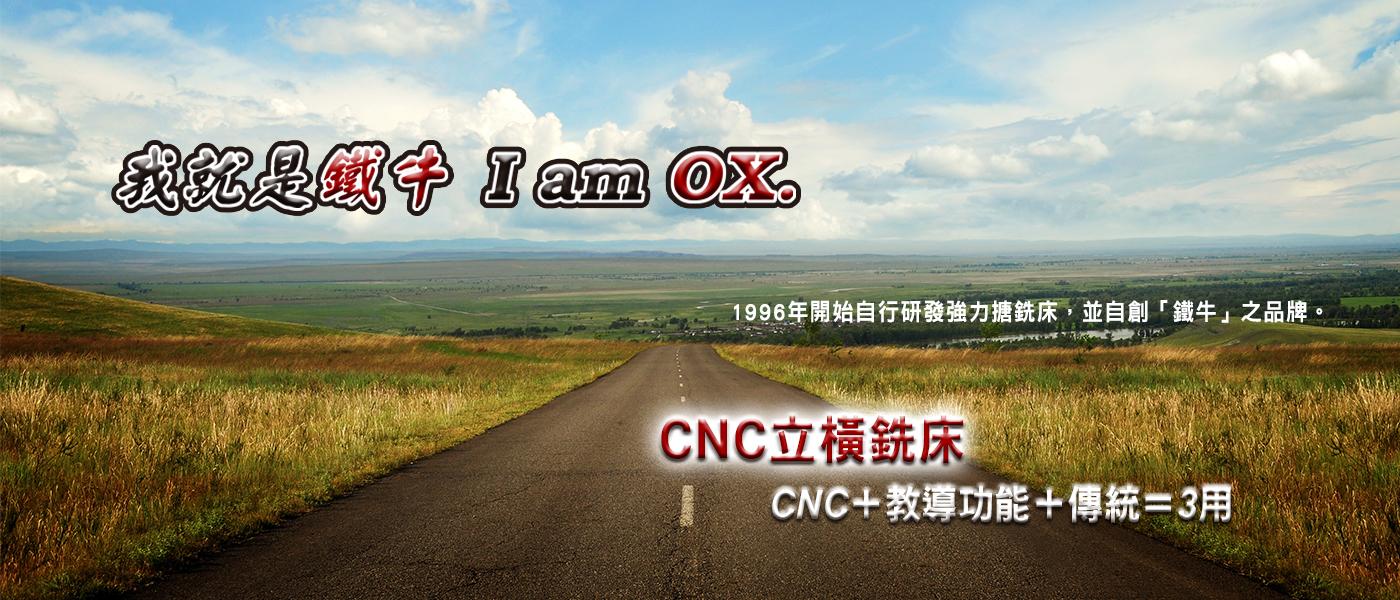 Chien Chens Machinery Co., Ltd. was established in 1989 with its initial business focusing on sales of various machine tool brands and relevant maintenances. In 1996, the company began its own R&D and debuted the brand— "OX" Powerful Boring and Milling Machine Series.
By using the brand of "OX", the company expects its boring/milling machines symbolize the meaning
of both power and hardworking. The "OX" series are regarded as the Honor of Boring/Milling
Machines—Taiwan Excellent Goods.
After two years of efforts, the company formally launched the OX-1 model, which had instantly won recognition and orders from local and foreign manufacturers. This successful introduction of OX-1
model also paved the way for the company to introduce other series, including OX-2, OX-3, OX-4,
OX-5, OX-6, OX-5-50H, OX-5B-50H, and OX-6B-60H, during the 2000-2010 period. Thus, the company's specialized and complete boring/milling series are now in a better position to satisfy the precise
machining requirements of clients.
Due to its excellent marketing and services, Chien Chens Machinery obtained the agent for distributing
full series of CNC machine tools from Wele Mechatronic Co., Ltd., a Taiwan-based leading machine tool manufacturer for TOYODA qualified class machine tools of Japan, in 2009.
Meanwhile, Chien Chens Machinery has already set up three distributors in mainland China—Qingdao, Weihai, and Foshan, respectively. Please click on "Contac Us" for more details.
In the future, Chien Chens Machinery expects to offer more extensive and in-depth services in the
machine tool field for its clients both home and abroad.
Follow Us
CHIEN CHENS MACHINERY CO., LTD.

886-3-4626421

886-3-4627645

No. 60-2, Fu Hsing 6th St., Chung Li Dist., Tao Yuan City, Taiwan

www.chienchens.com.tw