2022-04-15
Features that you can find in the infant car seat hooks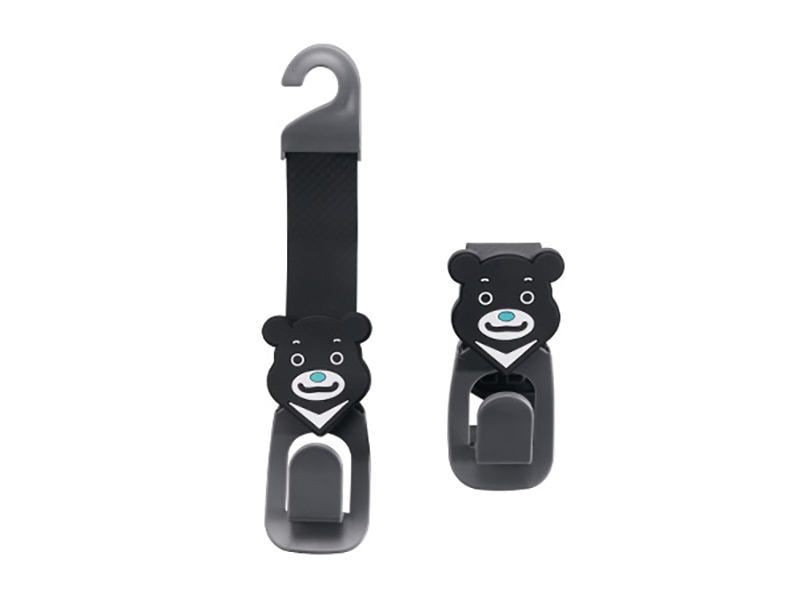 A car seat must be at the front of you to-buy list as a new parent and there are no exceptions to it. A parent will require a seat to carry their infant home from the hospital, and the seats are necessary for the safety of your child. There are certain seat characteristics that every parent ought to be aware of since they are critical for safety and operation, while others are deemed "frills" and should be addressed last.
A Properly Fitting Latch System
The LATCH system was installed in all seats starting in 2002. This is a built-in tether system that connects a car seat to a car without the need of a seat belt. Look for a seat with the LATCH system, particularly those with push-on hooks rather than twisted hooks.
A good car seat will have a five-point harness built in to keep your youngster safe. Two leg straps, two arm straps, and a chest strap make up the five-point car seat. A five-point harness helps keep your kid safe and snug in the seat, preventing them from sliding one way or the other. Britax and UPPA Baby are examples of companies that sell five-point harnesses.
The height of the 5-point harness straps that hold your kid in the seat may be adjusted using a harness slot. The harness position on the conversion seat should be adjustable so that your kid may grow with seat. Adjustable harness settings are also available on high-quality rear-facing seats, allowing your child to grow with the seat.
The first step in properly installing a car seat is to locate the manufacturer-installed car seat hooks. Yes, most current cars are equipped with these features. They resemble half-rings made of iron and are securely attached to the car's structure. Look next to and beneath the rear seat in cars. In SUVs and minivans, check in the area where the back & bottom cushion meet on the rear of the seats. The clips at the end of the belts on your baby car seat were probably the next thing you noticed. These clips on car seat hooks will attach to the anchor you discovered earlier.
The majority of seats, both rear facing and foldable, will be able to recline. Some may simply have two distinct reclining positions, while others could have up to five. The recline is essential for your child to sit comfortably inside their car seat, particularly while they are sleeping.
The seat's fabric is a significant component. Because this material will come into touch with your baby's skin, it should be both pleasant and easy to clean. Make sure the cloth is simple to clean and long-lasting. Because babies are prone to throwing up or spilling inside the vehicle, you'll want one that lets you simply clean up spills and messes.
Your child's safety requires the use of a car seat. They should have been the first item you purchase, with any embellishments or colors being the last thing on your mind. Prior to buying a car seat, do your homework and make sure you're getting something suitable for your kid.
You need to be mindful about the car seat that you buy. It should be in a position to provide maximum protection to your little one on the road at all times. Just make sure that you learn more about infant car seats and then stick to the right option available for purchase in the market. Then you can ensure the safety and comfort of your child on the ride.
TEL : 886-4-7697138
FAX : 886-4-7690438
No.348, Fanhua Rd., Xiushui Township, Changhua County 504, Taiwan