2022-04-18
A Beginners Guide to The Types of Machine Vise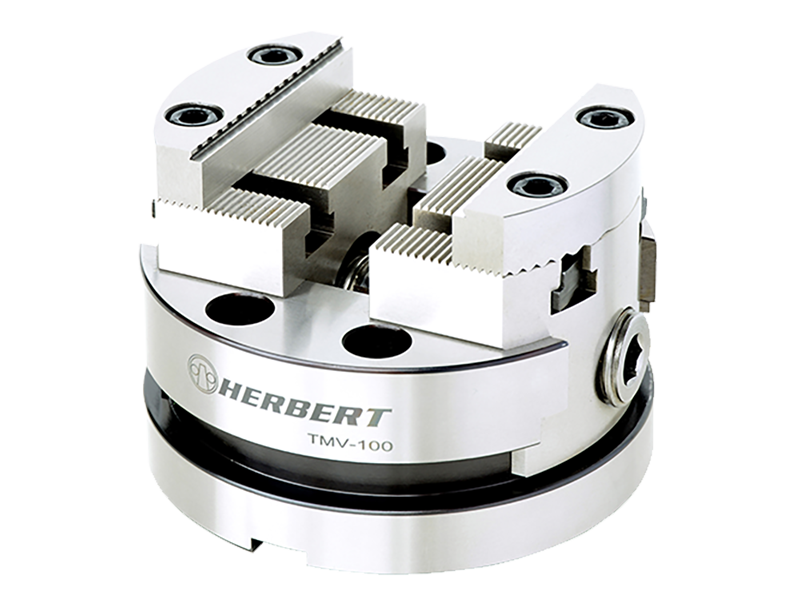 A machine vise is a mechanical device that was that is designed to keep workpieces in place, while machining is a hand-held component or as a machine tool. Most manufacturing facilities utilize machines vises to perform tasks that have strict tolerances and require high precision. While numerous advantages can be attributed to manual vises, machines are typically better suited to hold an object in place when machining at high speed. Since high-speed machining causes massive vibrations, machining vises are designed to dampen vibrations and offer an excellent level of stability.
Types of Machine Vise
Various types of machine Vises can be utilized for different functions and tasks such as zero point system. These are listed below:
A Vise for drilling is designed explicitly within a drill press machine to hold objects while drilling holes. The flat base of the Vise permits it to be attached to the table of the machine, and its base's open bottom lets the drill bit move through in the event of need. In addition, the vise is a basic design, comprising two jaws and the screw. The vise functions by attaching to the table of a drill machine and then clamping the object to allow drilling to be finished on it. There are various vises for drill presses available, such as the jaw Vise with tilt and the vise that releases quickly.
A milling Vise is made for use with a milling machine so that workpieces can be held securely while milled. It's usually constructed with a sturdy structure that includes casting iron with a high-tensile body and hardened steel jaws that allow it to withstand the weight of milling applications. Like the Vise of a drill press, the tool is attached to the top of the milling table. This eliminates the possibility of a moving object while milling.
The angle Vise functions comparable to a conventional drill press Vise, but it comes with an additional advantage. It can set the clamped workpiece at an angle to the machine. It could also be referred to as an angle Vise, and it can be used with a reaming machine and a drill machine. An angle Vise can be adjusted up to 90 degrees to allow users to adapt the workpiece to the ideal location for drilling, cutting, or reaming. This feature is excellent when using the drill press to make angle-angled holes in the object, as well as to finish light-duty milling.
The cross-sliding Vise is equipped with two mounts instead of one, permitting flexible clamping and drilling capabilities. Two mounts ensure that the workpiece can be moved in two directions to position it in the ideal place. The Vise is also described as an XY Axis Vise. The upper mount comes with two jaws that hold the workpiece securely. The mount can be moved from left to right using the top handle. The lower amount will then be moved forwards and backward through the bottom handle. Like an angle Vise, this Vise is ideally suited to be used for milling and drilling jobs.
Self-Centering Machine Vise
Self-centering vise comes with two jaws that move and align their jaws around the piece of work. For milling and drilling, where a precisely aligned workpiece is vital to the work, Self-centering vises can make it easier to work faster. Both jaws and vise are usually constructed of steel, and the jaws can be changed.
Conclusion
There are numerous kinds of vises, each with its own reasons. A complete guide on vises is provided from which you can pick according to your requirements.

TEL : 886-4-26275073
FAX : 886-4-26271395
No. 40, Lane 157, Min You Rd., Chine Shui, Taichung 436, Taiwan