TOWER POPULAR IND. CO., LTD.
DC Cross Flow Fan - DFR65300
DC Cooling Fan
DC Cross Flow Fan - DFR65300
DC Cross Flow Fan - DFR65300
DC Three Phase Brushless Motor features and advantages

1. Excellent torque characteristics:
Large starting torque, fast starting, stable speed and torque can be maintained from low speed to high speed, simple control.
The starting current is small, it can run at low speed with high power, and it eliminates the need for a reducer to directly drive a large load.
Has a strong load capacity.

2. Fast response speed:
Easy speed adjustment, smooth operation, slow start and slow stop, good control characteristics, can save the original machinery braking or electromagnetic braking device.
Not limited by power frequency and can also be operated at high speed.

3. Wide speed range:
The speed can be adjusted from 250 to 3000 rpm, the speed is proportional to the input voltage, and the speed can be linear control, energy saving, small size and light weight.

4. No contact control:
It can be directly matched with the controller, simple wiring, no sparks, no maintenance, low failure rate, low temperature rise, no must be equipped with a fan, suitable for clean rooms, long using life.

5. Less noise:
Less electrical noise interference, high reliability, shock resistance, low noise, especially suitable for explosive fields and high temperature environment.

6. Suitable for frequent forward and reverse operation, multi-stage speed changes

7. Electronic commutation:
Replace the traditional mechanical commutation, improve conversion efficiency, reliable performance and high stability.
Specification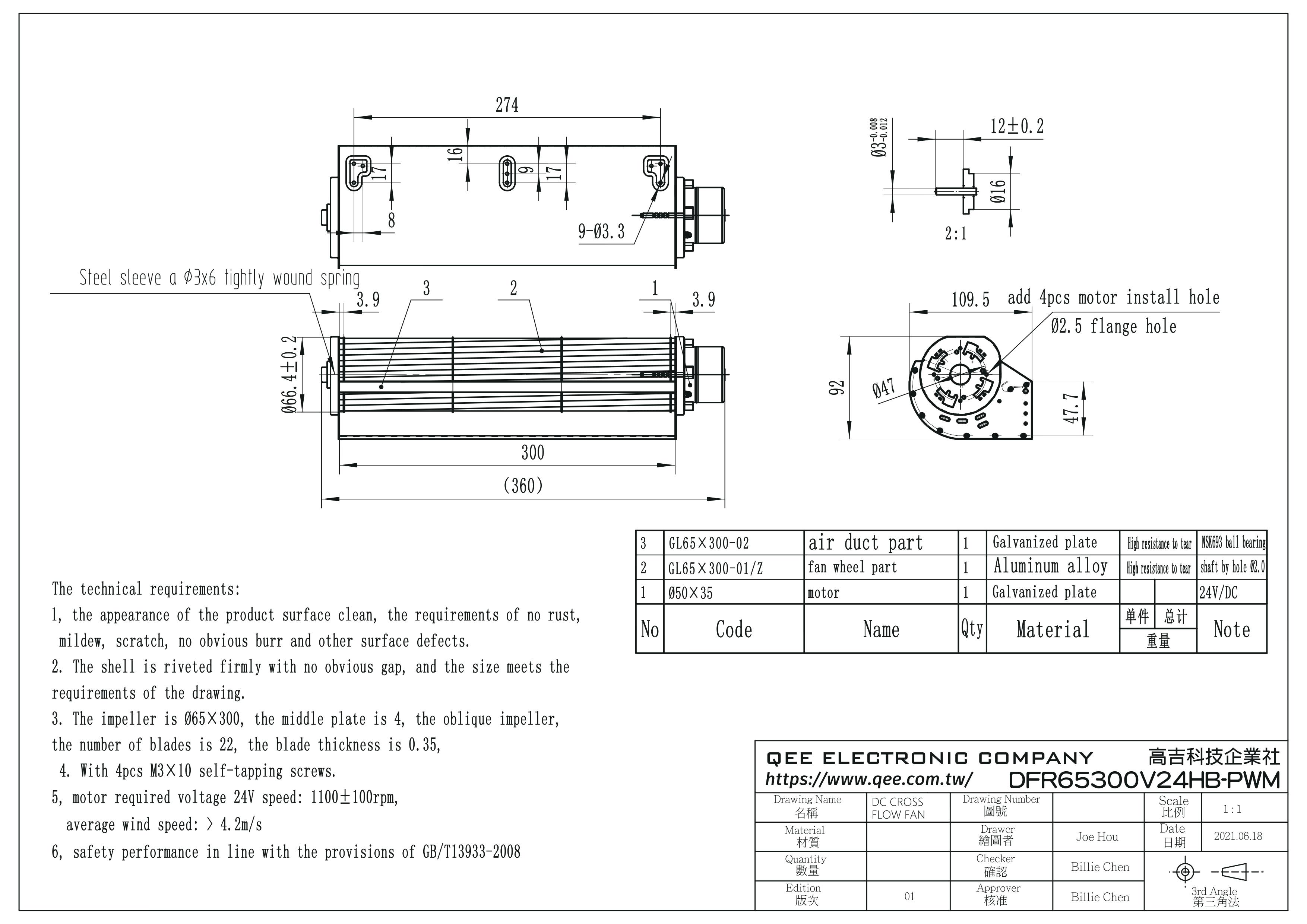 MOTOR SPEC:
Dimensions: D40
3 PHASE BLDC MOTOR
Bearing type: Ball Bearing
Rated Voltage: 24V DC
Power: 12W
Close loop / Open loop
Optional function:
PWM/VC speed control
FG Function (Frequency generator)
Socket type or Lead wired.
Lead wired: UL1007 AWG#22 330MM (Standard product)
Wired stick together or not stick together
Add connector JST XHP-3 (2.5mm pitch) without charge
Life expectancy: 30000 hours at 25℃/65%RH
IP Level: IP21 (Can make up to IP54)
Coil number: 12 coil