CNC Turret Type Automatic Lathe LND - A SERIES
Turn-Mill CNC
CNC Turret Type Automatic Lathe LND - A SERIES
LND-42A、LND-65A、LND-80A、LND-100A
CNC Turret Type Automatic Lathe
CNC Turret Type Automatic Lathe is designed for ever-increasing competitive metalworking industry, such as, computers, plumving fittings, optical instruments, vehicles as well as aviation.

To complete complex turning jobs in one cycle, LND-A series with optional 12-Station-Power-Turret is considered as an ideal selection.

For shaft machining, LND- A series,can be equipped with tailstock for high volume productions.
Specification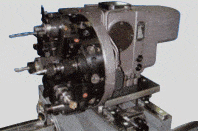 12 - Station - Power - Turret
A sophisticated 12 - Station - Power - Turret ensures LND 42, LND65 A-series high repeated positioning accuracy and rigidity. Single indexing time in 0.4 seconds, continuous 180° change in 1.3 seconds. A build-in cooling nozzle sprays coolant directly to tool tips, makes a fast cooling, brings tools a longer life.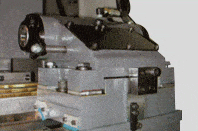 Hydraulic Tailstock
MT - 3 hydraulic tailstock with programmable function, center is easy for adjusting and strong supporting, good for long shaft machining.