HSUN WANG INDUSTRIAL CO., LTD.
We've Been Accredited Certification

ISO 9001
About Us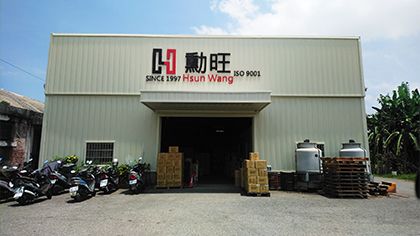 Hsun Wang is specialized in crimping tools and related accessories for electrical and automotive market since 1997.Our famous exchangeable crimper and thread coil insert repair tool are granted patents in Germany, USA, Taiwan and China.
With technical support from German partners, Hsun Wang continually launches new and cutting-edge products to fulfill the market demand every year. Not only that, Hsun Wang has earned well reputation in the industry around the world because of high precision performance and German-designed-made-in-Taiwan quality.As a pioneer and export of crimping tool, many customers cooperate with us to develop new crimping die sets to have advantages in the market.
Hsun Wang is not only your supplier, but also your partner.
Together, we can have win-win business. Touch and try our latest products in every exhibition we attend.
please check our main product series line :
1.Our famous exchangeable crimper frame to match over 50 kinds of jaw sets with technical support from German partners. Quick change ratchet crimper ( J Series)
2.Twin quick change ratchet crimper are granted patents in Germany, USA, Taiwan and China. Twin quick change crimper (H Series)
3.Fix type ratchet crimper series with over 50 kinds of crimping tools. Fixed ratchet crimper ( Q Series)
4.Connector and wire harness series are waterproof of IP68 and IP67. Waterproof connectors (E Series)
5.Professional Threaded Coil-Insert Repair Kit for repairing and restoring damaged threads, suitable for machine construction, engine repair and other automotive applications Threaded Coil-Insert (R Series)
6.Heat Shrink Tube Series are universally applied to provide waterproof,airproof,anti-corrosion protection to metal wire, pump, repairing electrical wire, cable, and contacting wire. Heat Shrink Tube Series (S Series)
more products series please check More product series


Follow Us
HSUN WANG INDUSTRIAL CO., LTD.

886-4-7686818

886-4-7699541

No.77, Minhua Ln., Xiushui Township, Changhua County 50448, Taiwan

www.hsunwang.com