We've Been Accredited Certification

ISO 9001

ISO TS-16949

ISO 14001
About Us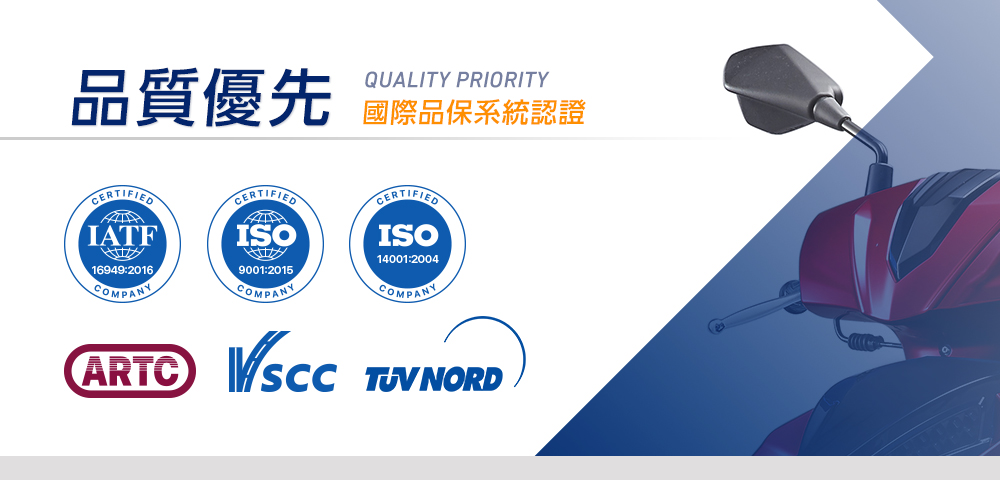 Yong Sheng Mirror Group was established on 2000. Since past 10 years'efforts,
We have build our China factory on and Vietnam factory on 2005. We are not only
Export a lot of our Rear View Mirrors to Europe, Japan, and America; we also have become
the OEM supplier of Honda , Kymco and Piaggio.
We handle everything from 3D Designing, Mold Development, Pressing, Plastic
Injection, Mirror Plating, Coating and Assembling.
CHINA
NO.5 Puyin Rd.,Xiaoyin Industrial Zone
Zhongshan(Hi-Tech) Torch Development Dist
Zhongshan City,Guandong Province,China
TEL:86-760-828-1501 FAX:86-760-828-1500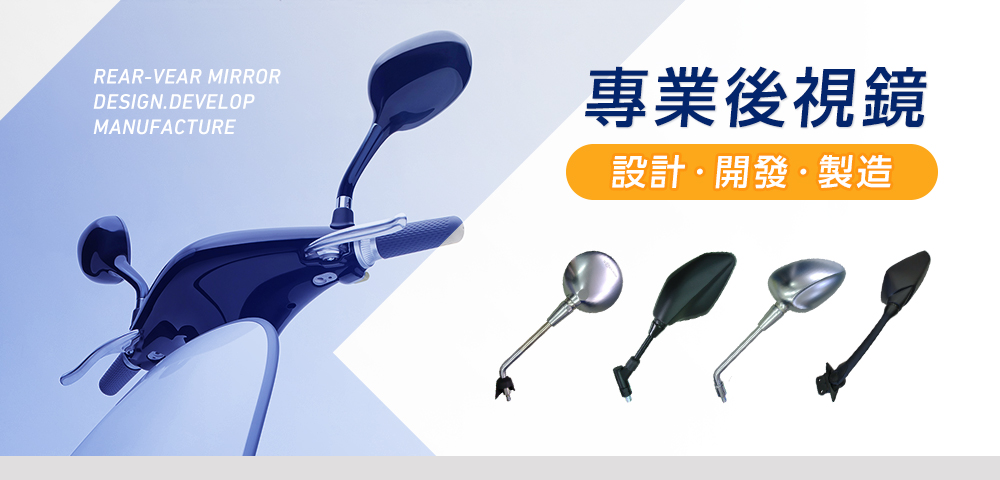 Follow Us
YONG SHENG CO., LTD.

886-4-7613366

886-4-7613312

No.21, Ln. 384, Sec. 3, Zhangcao Rd., Hemei Township, Changhua County 50841, Taiwan

www.yongsheng.com.tw