2021-04-21
[Guang Dar Magnet Ind.] GLI Permanent Electromagnetic Chuck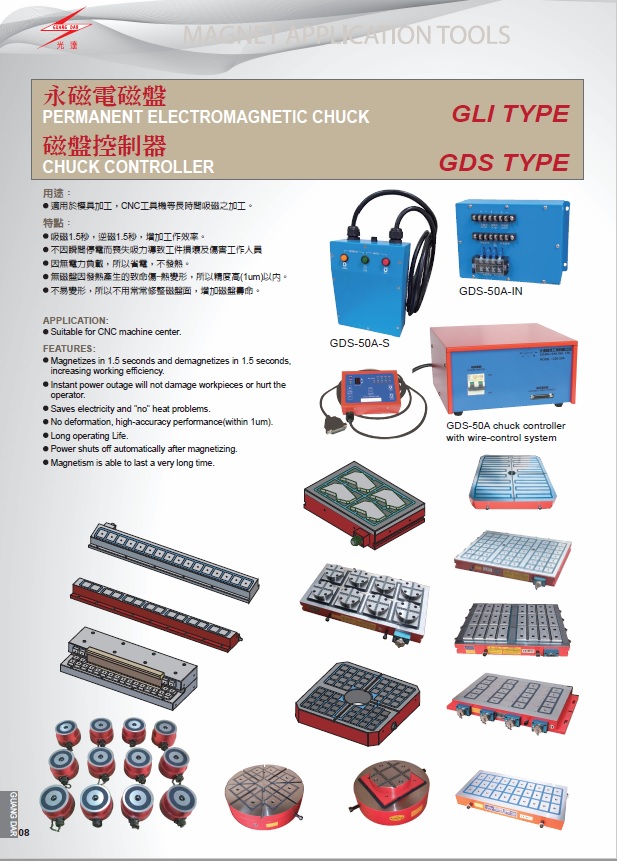 APPLICATION:
● Suitable for CNC machine center.

FEATURES﹕
● Magnetizes in 1.5 seconds and demagnetizes in 1.5 seconds,increasing working efficiency.
● Instant power outage will not damage workpieces or hurt the operator.
● Saves electricity and "no" heat problems.
● No deformation, high-accuracy performance(within 1um).
● Long operating Life.
● Power shuts off automatically after magnetizing.
● Magnetism is able to last a very long time.
Official Website: https://www.guangdar.com/permanent-electromagnetic-chuck-gli-type.html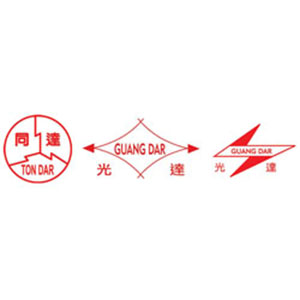 TEL : 886-4-24360757
FAX : 886-4-24366225
No. 24, Lane 123, Tungshan Rd., Sec. 1, Peitun Dist., Taichung City 406, Taiwan
Website : www.guangdar.com.tw