2023-03-03
TIMTOS 2023 Taipei Exhibition Center, A0114 HUI-JING ELECTRONIC CO., LTD.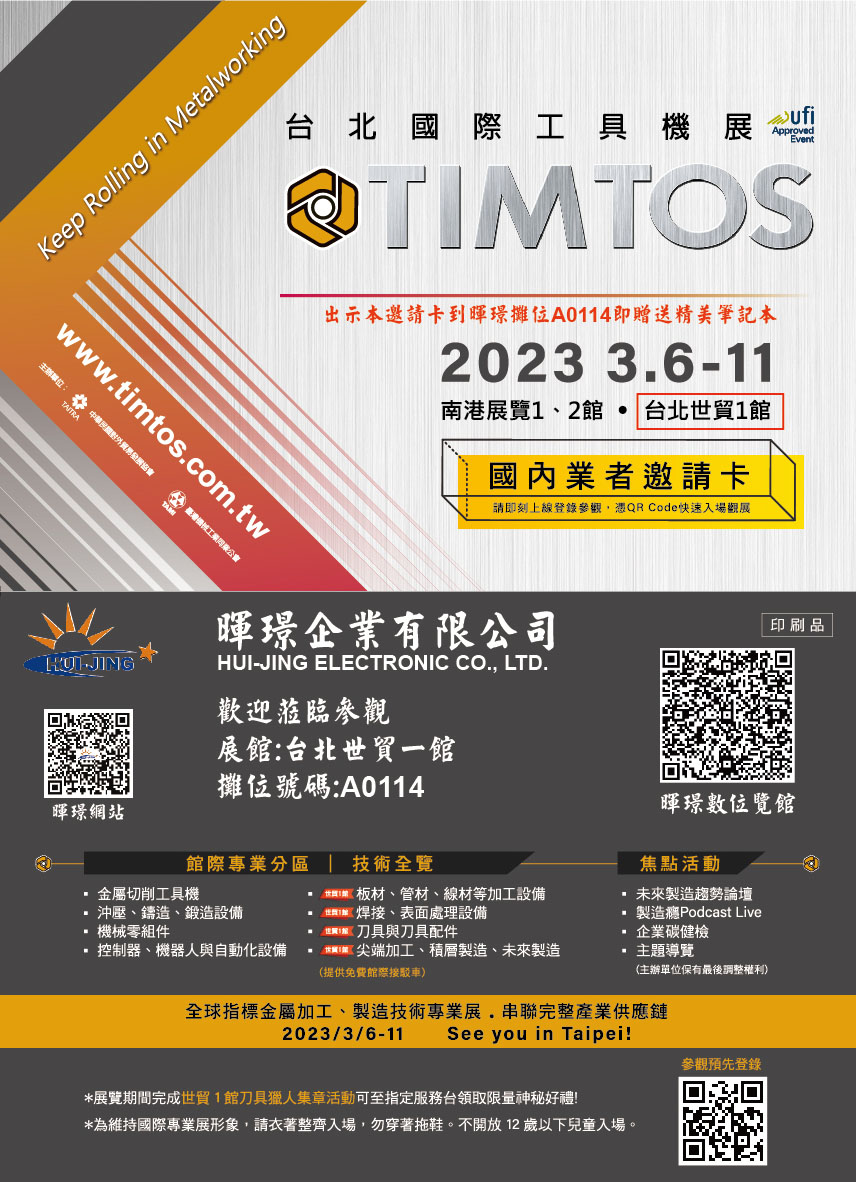 Huijing was established in 2005. In the early stage of our company, Huijing was the general agent of SUMTAK in Taiwan.Our company has committed to serving SUMTAK customers in Taiwan.
We have inherited technology and the craftsman spirit of high-quality from Japan. Now, we have created our own brand.

TEL : 886-4-26999859
FAX : 886-4-26997006
No. 13, Ln. 63, Zizhi Rd., Dadu Dist., Taichung City 432001, Taiwan