2021-06-10
[Guang Dar Magnet Ind.] GP Cam Type Permanent Magnetic Lifter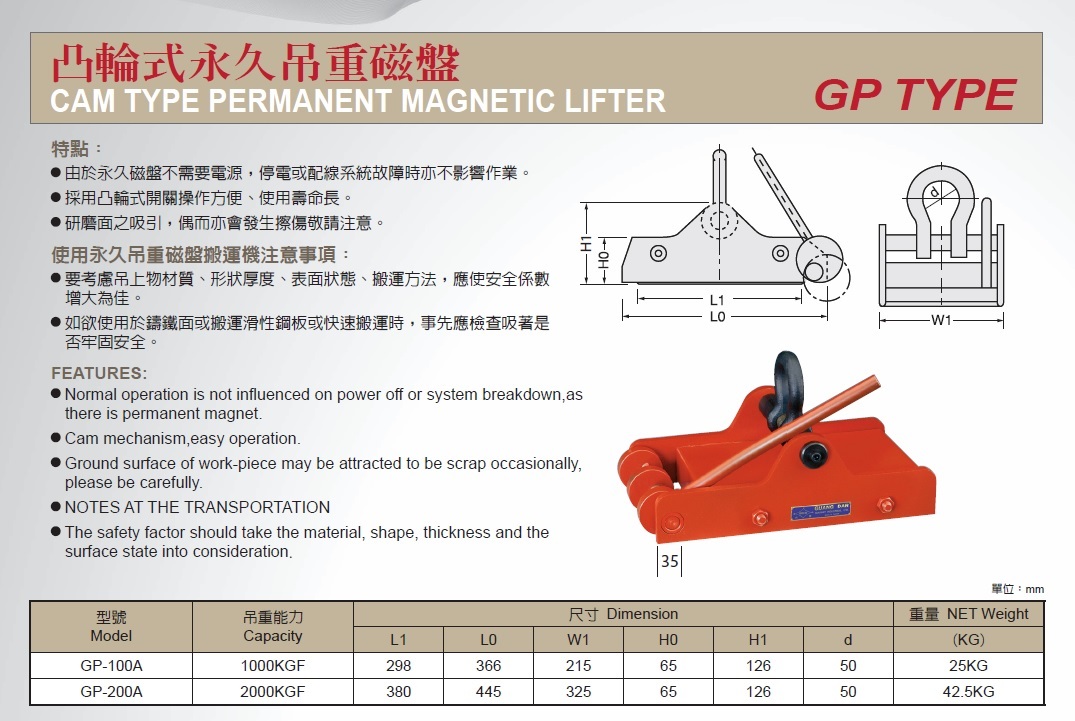 FEATURES﹕
Normal operation is not influenced on power off or system breakdown,as there is permanent magnet.

Cam mechanism,easy operation.

Ground surface of work-piece may be attracted to be scrap occasionally, please be carefully.
NOTES AT THE TRANSPORTATION
The safety factor should take the material, shape, thickness and the surface state into consideration.
Official Website: https://www.guangdar.com/cam-type-permanent-magnetic-lifter-gp-type.html

TEL : 886-4-24360757
FAX : 886-4-24366225
No. 24, Lane 123, Tungshan Rd., Sec. 1, Peitun Dist., Taichung City 406, Taiwan