SEA SHORE DIAMOND INDUSTRIAL CO., LTD.
2020-01-20
The Notification of Chinese New Year Holidays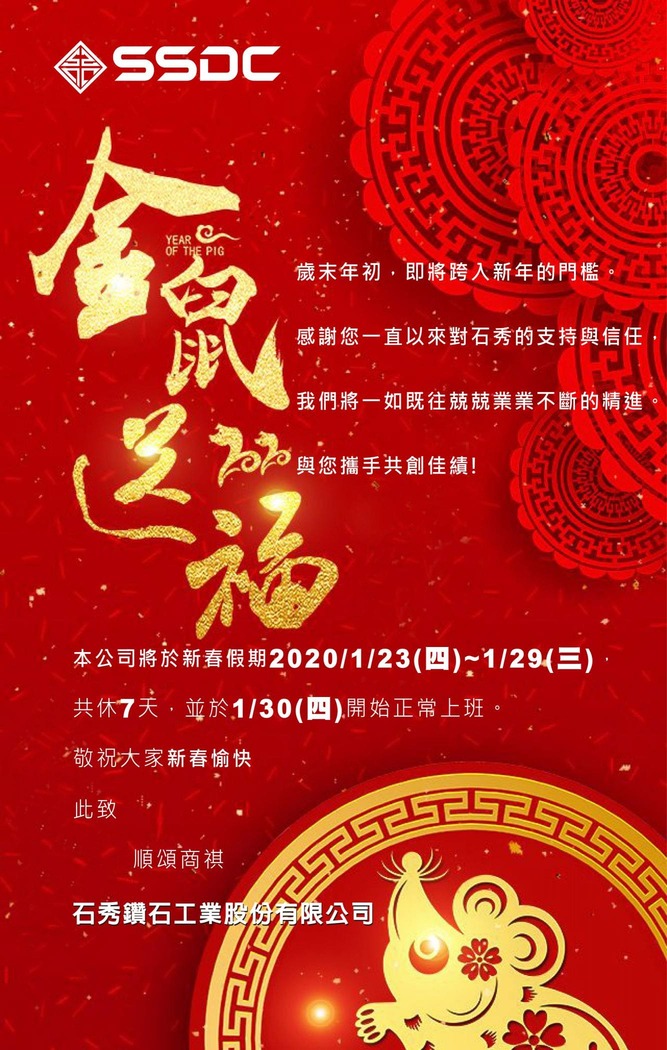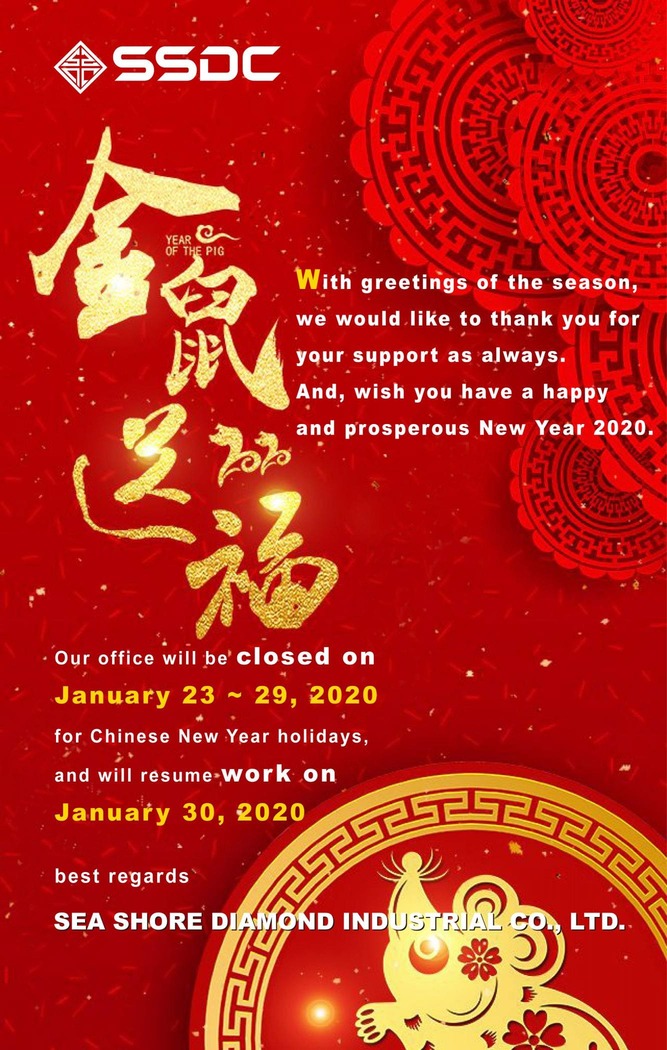 With greetings of the season, we would like to thank you for your support as always. And, wish you have a happy and prosperous New Year 2020.
Our office will be closed on January 23 ~ 29, 2020 for Chinese New Year holidays, and will resume work on January 30, 2020.