FAREAST METAL INTERNATIONAL CO.LTD.

We've Been Accredited Certification

IATF 16949
About Us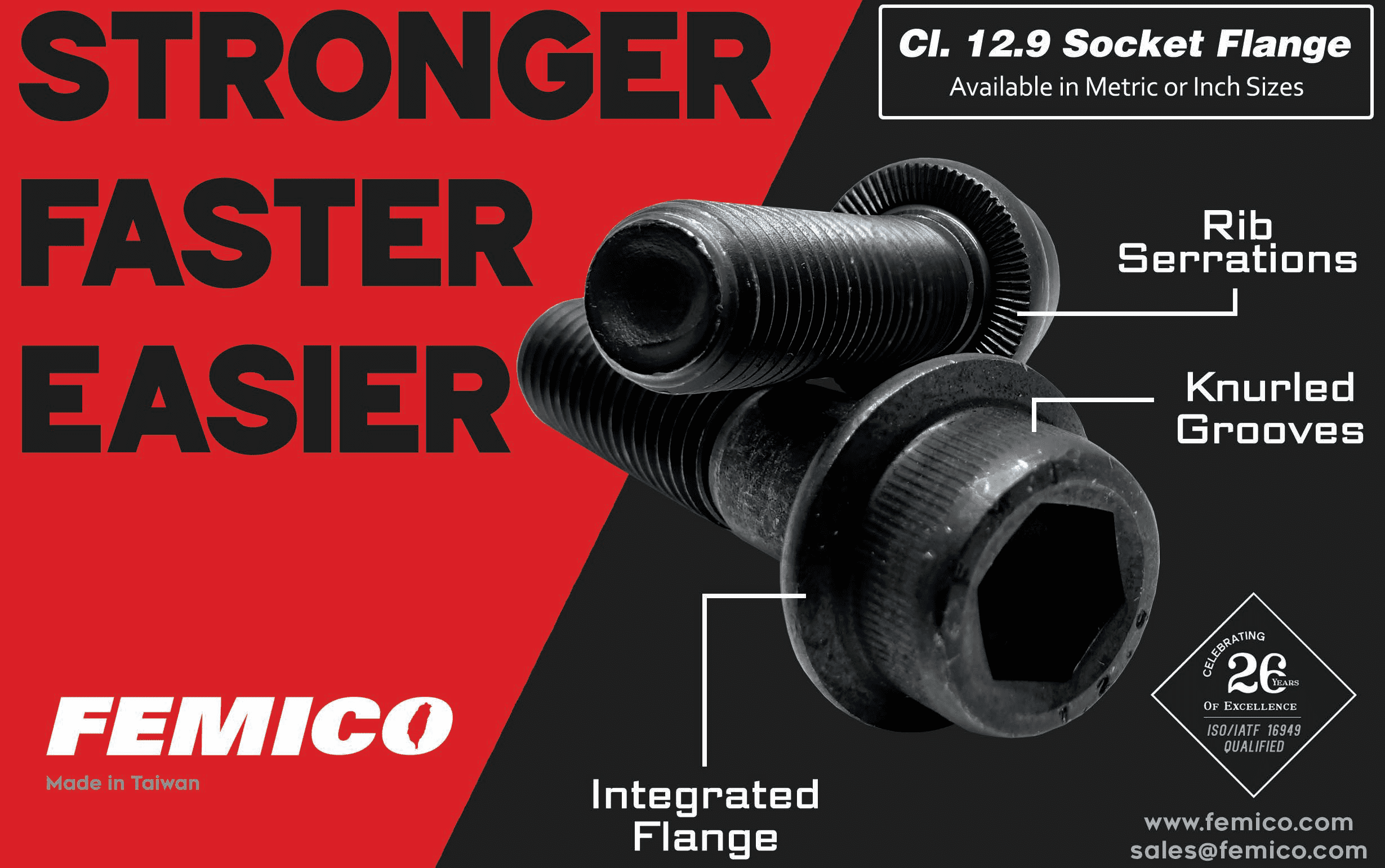 We are a company built around single idea; that quality starts from the very beginning. It is this idea that inspires us to create and innovative fasteners that enhance every product they are used in. We see "Do One Thing, Do It Incredibly Well" as a way of thinking that guides us and inspires to move forward. The strength of our company comes from this philosophy and our success in the global marketplace is the result of our commitment to this belief. We thank our customers for the support and trust they have shown us and look forward to challenging ourselves to create new products and services that bring value to our customers for the next 20 years.
FEMICO was founded in 1993(Tainan, Taiwan) and has evolved into a company that directly employs over 60 highly trained technicians and associates. With over 300 tons of flange bolts and dowel pins being produced every month, we have expanded our facility by another 4800 square meters to accommodate larger operations.
Currently, FEMICO's Quality Control Department consists of 7 highly trained and experienced quality assurance associates. Involved in all aspects of the production process, our Quality Control team is ISO-17025 certified by TAF to ensure every order meets the highest standards.

Follow Us
FAREAST METAL INTERNATIONAL CO.LTD.

886-6-2666709

886-6-2666303

No.23, Kaifa 3rd Rd., Rende Dist., Tainan City Taiwan

www.femico.com