ONE SHINE TECHNOLOGY CO., LTD.

886-4-25352073

886-4-25352095

No. 66, Ln. 194, Sec. 2, Tanfu Rd., Tanzi Dist., Taichung City 427, Taiwan

www.one-shine.com
About Us

About One Shine
One Shine Technology Co., Ltd, from Taiwan, was founded in December 2015. The cutting-edge company dedicates itself to the development of high-end vertical machining centers, specializing in technologies that offer high rigidity, precision and durability. integrate mockup, painting fixture and automation, it has been helping customers to achieve cost effectiveness by providing comprehensive services. One Shine provides a faster and more flexible feedback process that brings a better service experience to clients.
Quality drives energy. Energy creates efficiency.
One Shine puts itself in the shoes of its clients and provides customization that can simplify operations and offers immediate and comprehensive after-sales service. Since its founding, the company has earned recognition and trust from its clients worldwide. With robust research and development capabilities, processing equipment, a strong production team and the collaboration with several well-known subcontractors, the company forms a complete supply chain that achieves excellence in quality of raw materials design, manufacturing and inspection processes. The brand of One Shine is built upon its persistence in sustainable operations and continuous innovation.
Product applications
"Making such a high-end CNC vertical machining center requires tens of years of experience in the field of machine manufacturing", said Chou, the general manager of One Shine.
____________________________________________________________________________________________________________________________________________________________________
One Shine's products are used in various fields: Automobile, aerospace, transportation, information, optoelectronics, electronics and communications and medical equipment industries. According to the different requirements in the processing of lightweight alloy components, optoelectronic parts and materials with brittleness, manufacturing techniques that involve cutting parameters, impedance matching, fixtures and system integration are combined with the company's machines, allowing them to make quality products at a fast and stable pace.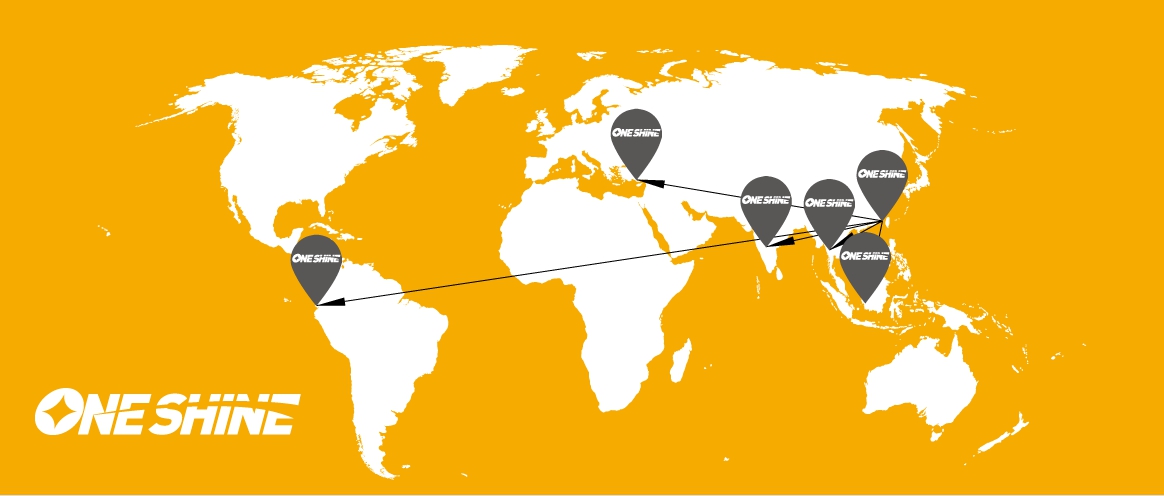 Follow Us
ONE SHINE TECHNOLOGY CO., LTD.

886-4-25352073

886-4-25352095

No. 66, Ln. 194, Sec. 2, Tanfu Rd., Tanzi Dist., Taichung City 427, Taiwan

www.one-shine.com