APACH INDUSTRIAL CO., LTD.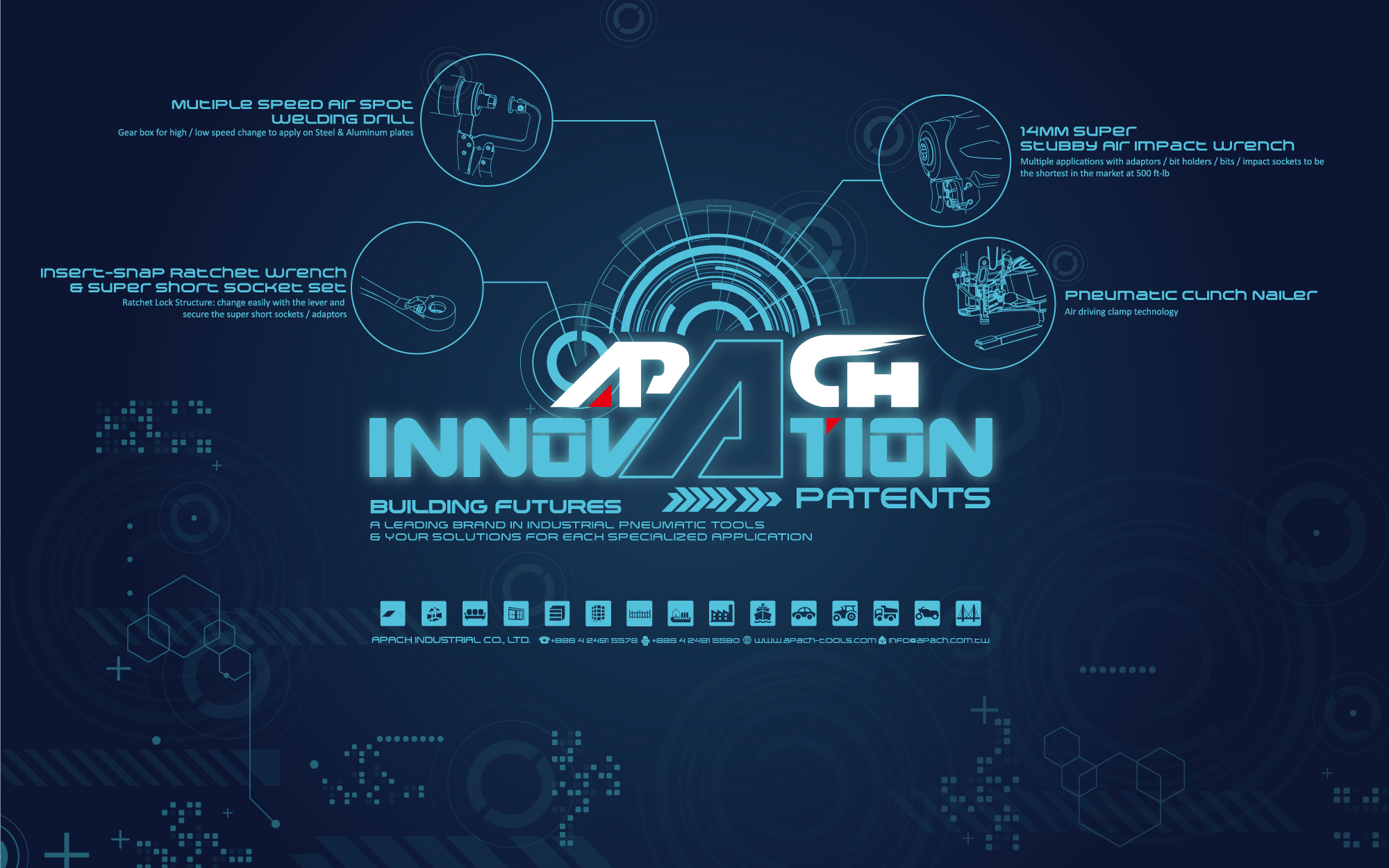 We've Been Accredited Certification

CE

ISO 9001
About Us

APACH, established in 1993, is a Taiwanese based company; focuses on refining pneumatic tools to be a better fit for users to work all day long. With 25-year experience, APACH® continues to carve one goal in mind – BUILDING FUTURES.
A complete range of air tools is available, including 3/8", 1/2", 3/4", 1" and 1 1/2" pneumatic wrenches, air screwdrivers, air sanders, air ratchet wrenches, air grinders, and air spray guns while also patented hand toolsets. With CE and ISO9001 certification and patents from several countries, APACH products are exported to more than 40 countries, including the United States, United Kingdom, Dubai, Spain, and Russia, etc. More than 20% of APACH's development team has abundant experience in OEM and ODM. With a strong Taiwanese supply chain and superior technology in metal and CNC machining, APACH® achieves not only customers' needs but exceeds the standards of quality. Likewise, APACH® embraces not just opportunities, but challenges and turns the challenges into success.
Products
Follow Us
APACH INDUSTRIAL CO., LTD.

886-4-24915576

886-4-24915580

No.176, Gongye 9th Rd., Dali Dist., Taichung City 412, Taiwan

www.apach.com.tw