VIEW MAX INDUSTRIAL CO., LTD.
We've Been Accredited Certification

E-MARK

ISO 9001

IATF 16949
About Us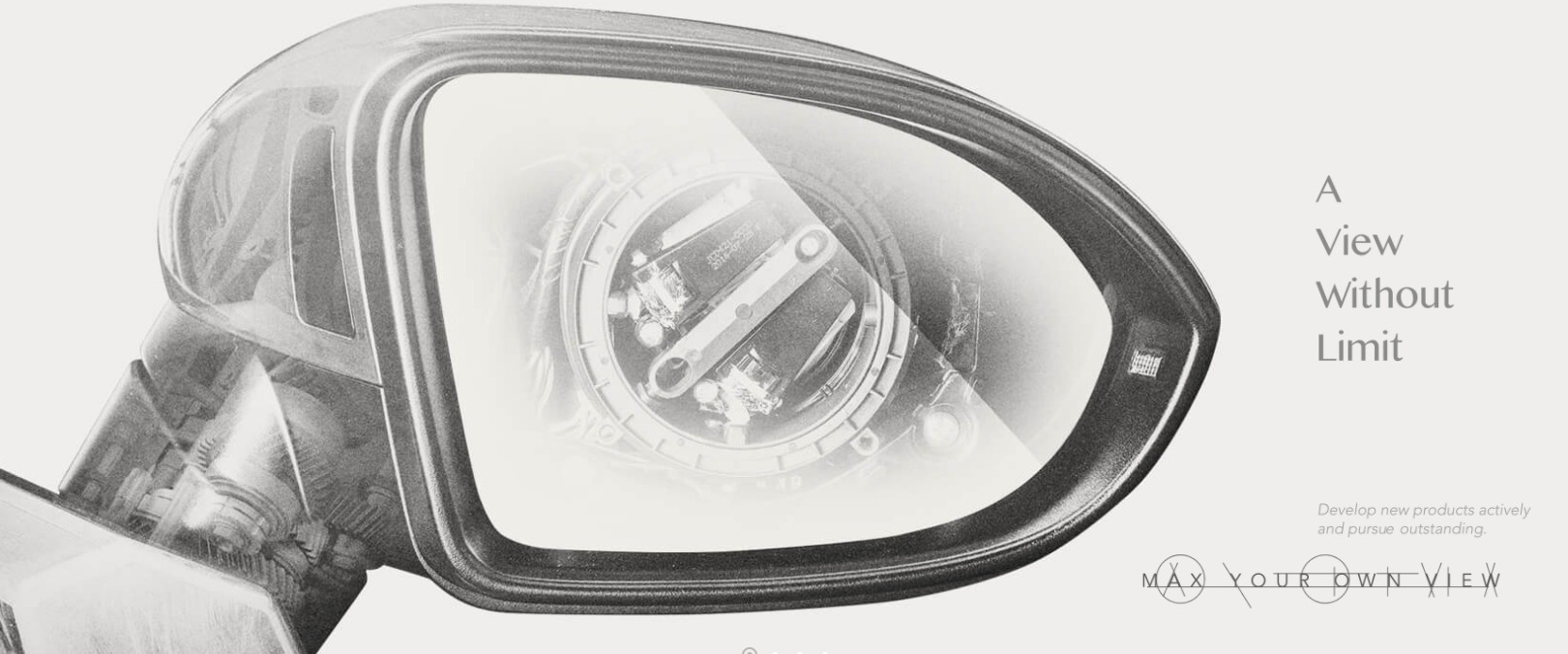 View Max Industrial Co., Ltd. is a world-famous manufacturer of Rear View Mirrors, Established in 1992.
Through years of wholehearted dedication to the Mirror business, View Max is leading aftermarket manufacturer. We characterized by providing a side range of Rear View Mirrors for various Automobile manufacturers around the world. Therefore, View Max has undergone great challenges in order to improve product quality and stability. With the principle of providing the best quality for our customers, View Max has achieved the leading position in the Auto market. This great success requires View Max to keep progressive. We have further extended our products to Japanese and Korea automobiles, aiming at supplying a wide range of product lines. And all our products are ECE approved.
View Max Vision: Be a professional aftermarket supplier for automotive rearview mirror in Taiwan. View Max, global sales.
Philosophy:
Factory area:Tainan 1st factory: 10,909 square meters
Tainan 2nd factory : 3,636 square meters
Changhua plant: 8,595 square meters
Business Philosophy
Cherishing all the resources and creating sustainable operations.
Actively developing and pursuing excellence.
Stabling quality and satisfying the customers.
Creating profits and taking care of employees.

Equipment
Follow Us
VIEW MAX INDUSTRIAL CO., LTD.

886-6-2422212~5

886-6-2422221

NO.36, LANE 53, CHUNG CHENG 5th ST., YUNG KUNG, TAINAN, TAIWAN

www.viewmax.com.tw