About Us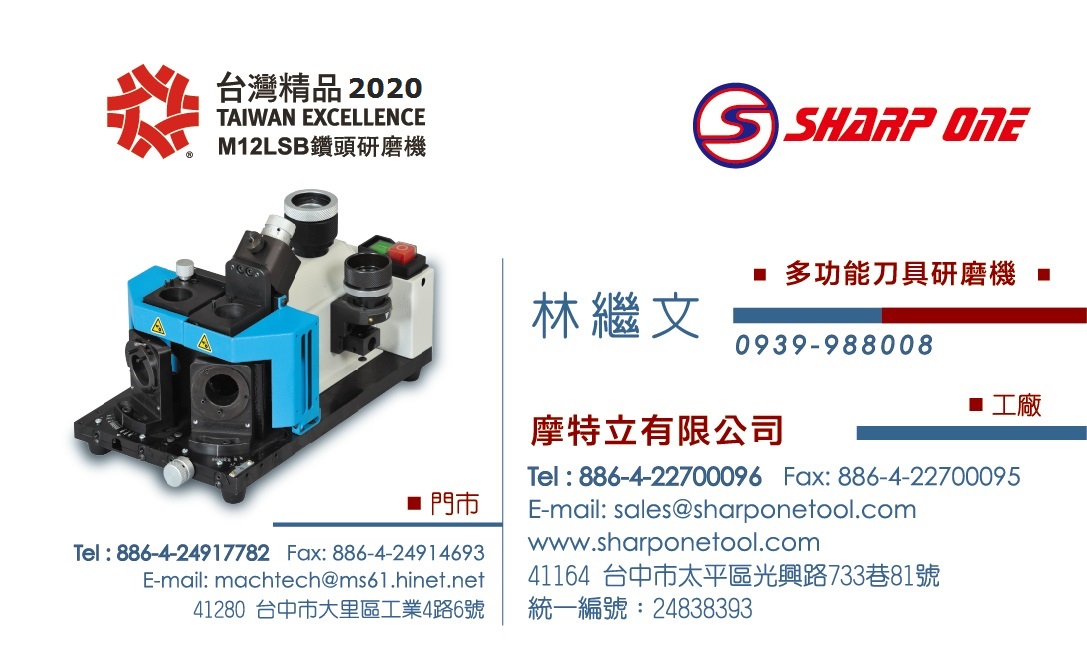 Sharp One Co.Ltd, has a team of dedicated engineers with more than 10 year's experience in designing,develoment,manufacturing and marketing of drill bit grinding machines.
We studied end users requirements from around the world and the advantages and disadvantages of each brand to develop our own state of the art multi-purpose drill bit sharpening machine-As a result the all new simple to use multi point drill bit grinder " M " series has been launched.
Sharp One Co.Ltd, has obtaines various country patents and safety requirements. From our extensive market research,our design engineers have identified the importance of using high-precision quality production parts and the standaraization of key components, making it easy for either the end user or our dealers around the ensuring your M series drill bit grinder is ready for use at all times with thehighest of quality,saving you the customer time and money.
The positioning of the cutting tools of the " Multi-Function Drill Bits Sharpener" can be seen, which can be standardized, cost-saving and high efficiency. The drill bit has high precision and long service life after grinding. One machine can grind a variety of types. We are awarded the 2020 Taiwan Excellence Award, and also the 2020 National Invention and Creation Silver Medal as the first table type grinding tools machine factory.
You are welcome to contact us.
Follow Us
SHARP ONE CO., LTD.

886-4-22700286

886-4-22700095

No.81, Ln. 733, Guangxing Rd., Taiping Dist., Taichung City 411, Taiwan

www.sharponetool.com