GOLDEN ASIA INDUSTRIAL CO., LTD.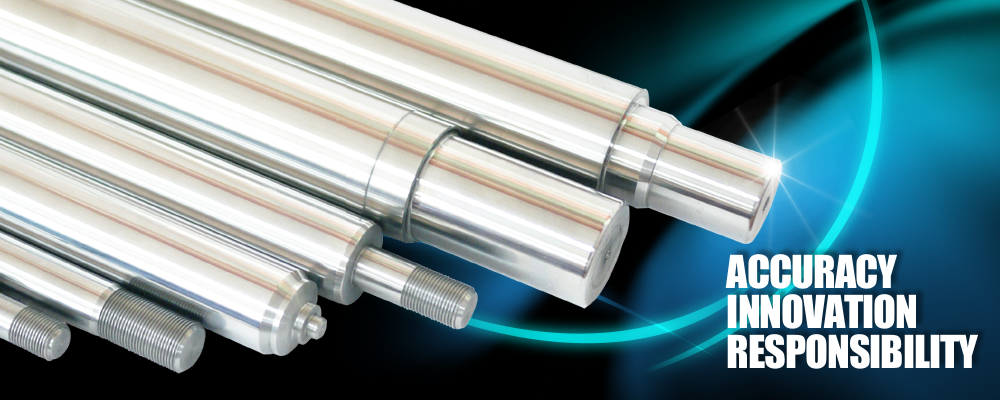 About Us
Golden Asia Industrial Co., Ltd is a professional manufacturer of honing seamless tubes and hard chromium shaft for heavy machinery, the industry of hydraulics, mining and agricultural machinery. With its products marketing across the world, the company has been accredited with ISO9001 quality management certification in 2001, ISO 14001 environmental management certification in 2007, ISO 50001 energy management certification in 2017. Besides, we obtained the prize "12th Raising Star" and "The Model of Taiwanese Entrepreneur" awarded by the Taiwanese government, which gave recognition of the excellent service and the highest quality of Golden Asia.

Adhering to the principles of "accuracy and precision in quality management, innovative research and environmental responsibilities for business", we continue to innovate and satisfy the need of market. The spirit to constantly move forward has propelled Golden Asia's name to become synonymous with quality in the realm of hydraulic components.
With proven organizational structure and strong management team, we have gained support from European, American, Japanese and other world-renowned companies. In the future we will continue, in good faith, to adhere to our professional service and core values to our business partner.


Our quality policy: Stabilize Production, Aspire after Quality
Golden Asia is a true believer that only through continual quality enhancement can a manufacturer manage to save cost, excel its competitiveness and create a great margin of profitability.

Since its establishment, Golden Asia has adhered to the operating concepts of sincerity, specialty, and service. It also keeps innovating to meet the market demand. Golden Asia operates its production processes in a manner which accords with environmental good practice and legislative compliance. Its environmental policies include abiding by regulations, participating from all members, preventing contamination and making environmental protection operative. All for leaving future generations with a planet that is healthy and inhabitable for sustainable development.

Looking out to the future, the company is committed to integrate upstream and downstream suppliers to joint research and development in order to excel quality, delivery, and a more competitive pricing, fuel the company and its valued customers with a win-win situation and a greater profit niche.

Main Products:
Seamless Stainless Steel Tubing, Seamless Steel Pipe, Hydraulic Tube, Stainless Steel Rod, Aluminum Alloy Tube, Hard Chrome Plated Rod, Bearing Steel.
Equipment
Follow Us
GOLDEN ASIA INDUSTRIAL CO., LTD.

886-4-7878772

886-4-7878711

No.679, Zhongqiao St., Huatan Township, Changhua County 503, Taiwan

www.airhydraulic.com