SAMURAI SAW WORKS CO., LTD.

886-4-25201828

886-4-25201827

No. 414, Sec. 1, Fongshih Rd., Fongyuan Dist., Taichung City 420, Taiwan

www.samurai-saw.com
About Us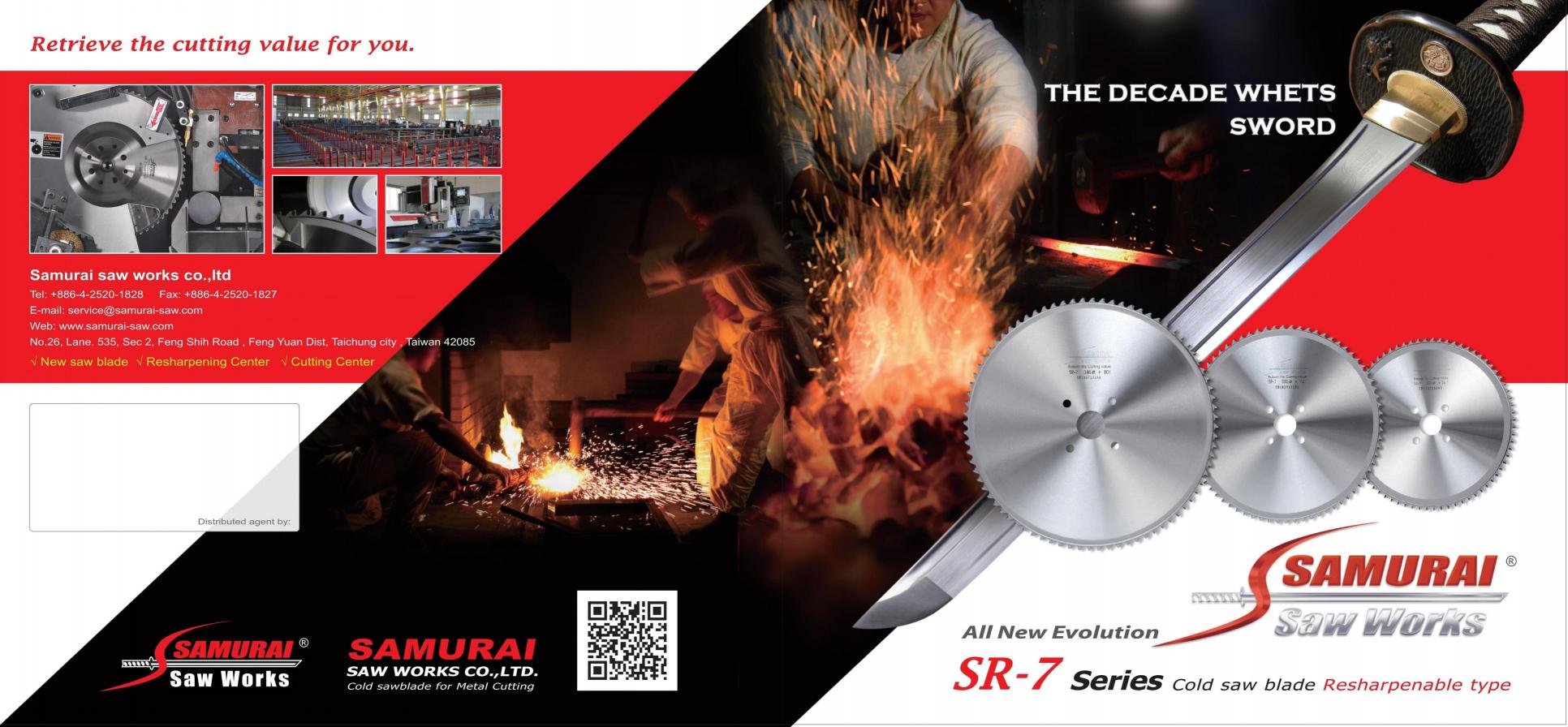 Samurai saw works has engineered innovative products and
techniques for nearly 40 years.
samurai products are manufactured to the highest level or
quality using specialized machinery imported from germany,
resulting in superior value at competitive prices.
samurai saw works is committed to continually find ways to
improve our company's products, techniques and to support
your company' s need.
the result of our innovative designs and years of experience
is a company reputation for precision parts at an affordable
price.
Products
Follow Us
SAMURAI SAW WORKS CO., LTD.

886-4-25201828

886-4-25201827

No. 414, Sec. 1, Fongshih Rd., Fongyuan Dist., Taichung City 420, Taiwan

www.samurai-saw.com
Contact Us