CHIAN CHANG MACHINE CO., LTD.

886-6-6623329

886-6-6622772

No.50-5, Changduanshu, Houbi Dist., Tainan City 731, Taiwan

www.senson.com.tw
About Us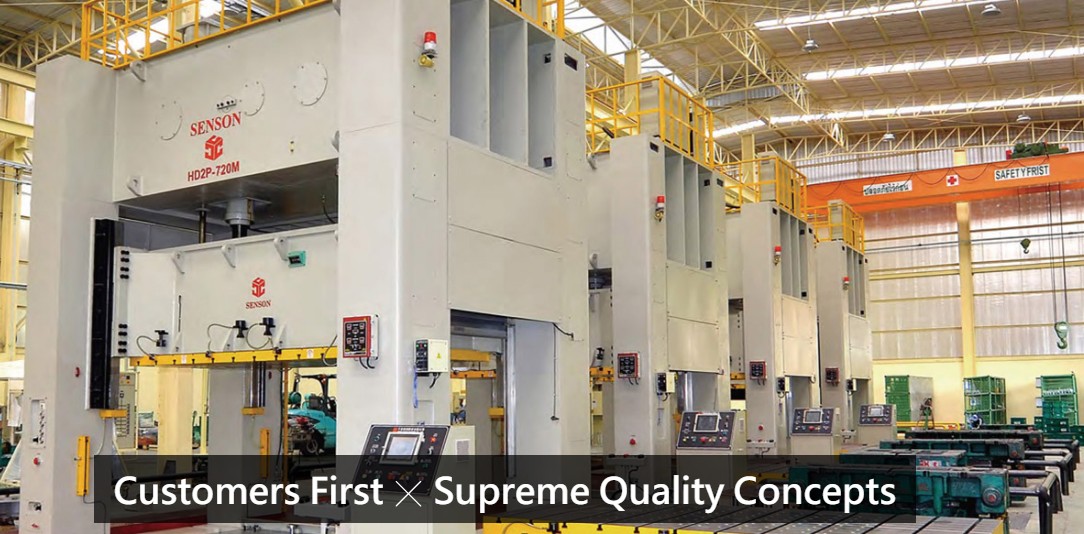 1976 Chian Chang Machine Co., Ltd. was established; initially focused on the production of general-typed and precision presses.
1992 Started venturing into the research and development of various latest and large sized models in order to meet both the market and customers demands. The company moved to its current factory in Tainan County and formally entered the mass production of single craft precision power presses & high precision presses due to increasing sales and company expansion, updated facilities, and capitals.
1996 Approved to use its exclusive logo of "SENSON" and obtained the patent right from Taiwan's trade mark authorities.
2008 Obtained the ISO 9001 international quality certificate. (CE certification is now under pending.)
2009 Set up the Thailand branch office, an attempt to develop its sales of press machines in the Southeast Asian and international markets. The Thailand branch office also serves as an outlet for its clients in the region.
2013 Expanded the scale of our factory for increased demand.
2014 Office decorated to impove a bright and comfortable atmosphere.
Follow Us
CHIAN CHANG MACHINE CO., LTD.

886-6-6623329

886-6-6622772

No.50-5, Changduanshu, Houbi Dist., Tainan City 731, Taiwan

www.senson.com.tw