MOLDMAX TECHNOLOGY CORPORATION.
About Us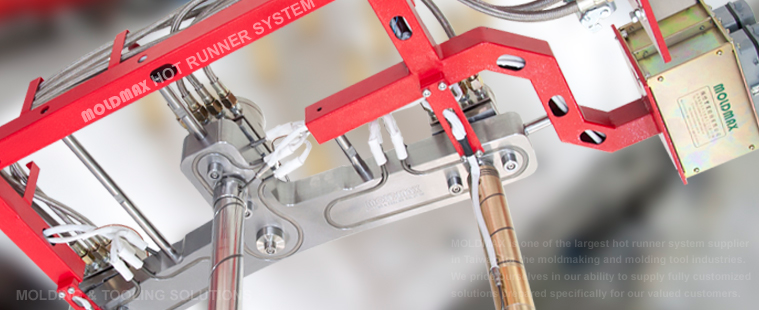 Moldmax Technology Corp. is a professional Hot Runner Systems and molding tools supplier. We pride ourselves on achieving goodwill in the mold making and molding tool industries. With the growth of the industries, we have developed & improved our technology in the manufacturing of Hot Runner Systems and temperature control system to cater to the application requests of our valued customers from various fields. 
Our technical team posses solid background and skills in the field of mold making and injection molding, with their years of experience, we have build up a solid reputation with the brand "MOLDMAX". Our staff maintain a vitality of always striving for perfection, insisting on achieving the best quality and establishing the trust of our valued customers In recent years, the research and development in the field of engineering plastic resin have been put to use in various applications in the manufacturing sector, this have forced a difficult upgrade to the skill in the mold making and molding; With years of experience, Moldmax have worked out solutions in the field of design and innovative mold manufacturing with our customers in the wake of difficult to mold engineering plastic resin.
Our motto is to provide innovation and best service. The hot runner industry requires high level of skill and rigorous service, we can provide services to our customers requirements. We firmly believe that all our customers will find our products and services to be satisfactory.

Follow Us
MOLDMAX TECHNOLOGY CORPORATION.

886-2-22996728

886-2-22996729

No.121, Wugong 2nd Rd., Wugu Dist., New Taipei City 248, Taiwan

www.moldmax.com.tw