ACURIT PRODUCT SOLUTION CORP.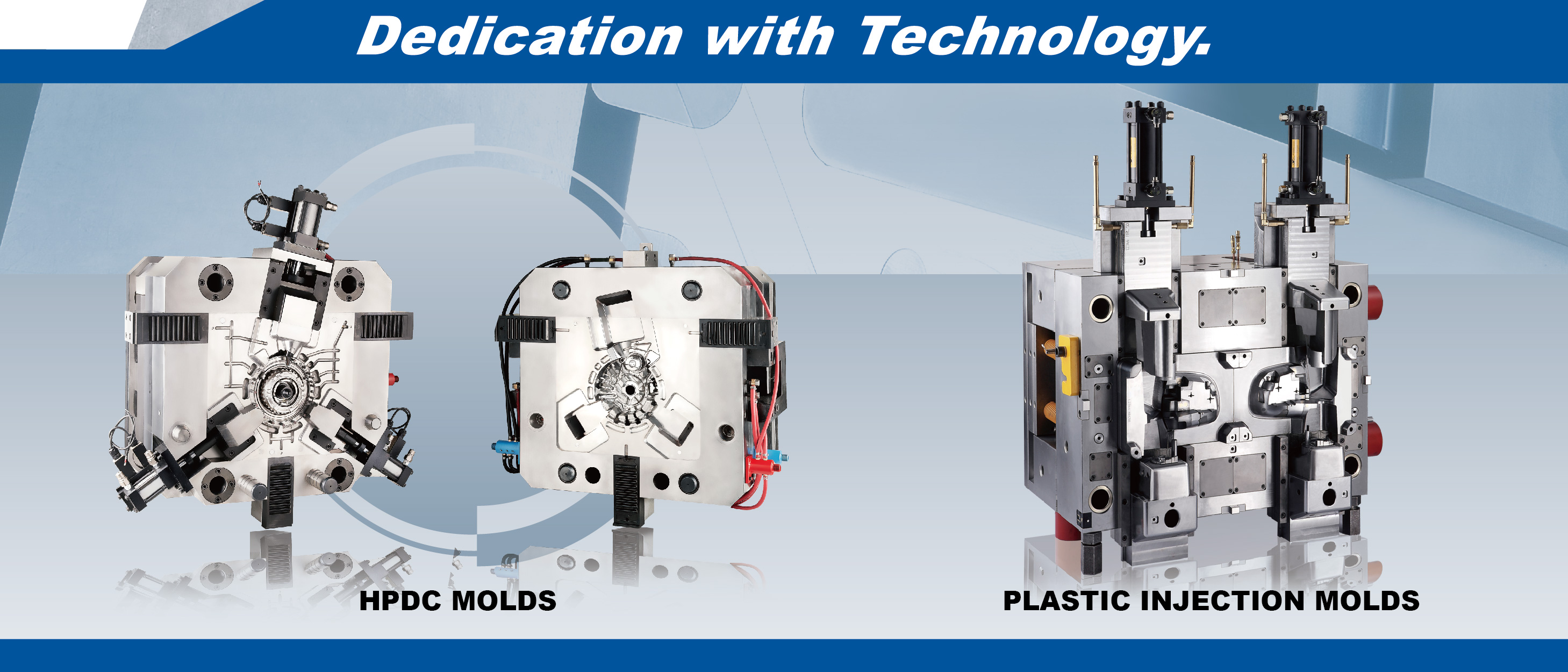 About Us
Established in 1978, now a member of Acurit group, Taiwan Mold Tool has been dedicating in supplying high–quality durable molds and excellent quick service to all our customers worldwide.
We have advanced capability for mold making, molding and casting, with 8 plants located in Taiwan and China, total 556 employees.
We manufacture :
1. plastic injection molds / prototypes, including 2K molds, gas-assist molds, hot-runner molds, collapsible-core molds, multi-cavity molds, unscrewing molds, mirror-polishing molds, stack molds.
2. SMC & BMC molds.
3. Hi-pressure die casting molds for aluminum, magnesium, and zinc.

Our plastic injection molds can be up to 20 tons, with trial machines from 40 tons to 3000 tons, made in Japan or Taiwan. ISO 9001: 2015 and IATF 16949: 2016.
Our hi-pressure die casting molds can be up to 20 tons, with trial machines from 65 tons to 2500 tons, made in Japan or Italy. ISO 9001: 2015 and IATF 16949: 2016.
As a part of mold quality guaranty, certificate of steel and certificate of heat treatment/stress relief are offered to customers.

CAD: Pro/E, Catia, SolidWorks, AutoCAD, VisiCAD.
CAE: Moldflow, Magma.
CAM: Cimatron, PowerMill, PowerShape.
Measurement: CMM, Projector, X-ray.

Customers can send 2D part drawing or 3D cad data for mold quotation, or send us good samples without deformation for mold quotation including reverse engineering for making part cad data to facilitate CAM programming.

Our high quality mold detail structure allow you to adopt an injection machine with lower clamping force, which will prolong the mold life, earn more profit than cheap molds during mold life, and save molding cost which makes your part price more competitive.

Our high quality mold detail finish will protect your working people from injuries, which will keep their production efficiency without stop, thus earn more profit than cheap molds.

We will offer below valuable service :
1. our expertise to help you improve design issues resulting from the part design or material choice or tooling spec.
2. our quick-responding service to help you well-handle the project issues in a shorter time span.
3. some overtime capacity to help you catch up the lost time if not too much.
4. bi-weekly mold processing report & photos to help you hands-on the manufacturing progress.
5. sampling report with molding parameters & part issue report & video to help you work out an action plan.
6. certificates of steel and heat treatment to help you fully utilize the utmost capacity of the high quality mold.
7. mold document folder to help you well manage the mold profile.
8. faster on-board shipping service to help you receive the molds earlier than your forwarder, if you choose ours.
9. quick after-service to help you solve any questions/problems about maintenance, replacement, repair, or any technical issues.
10. fluent English communication, familiar with popular/proper technical terms to ensure a quick talk & timely response / solution.
Follow Us
ACURIT PRODUCT SOLUTION CORP.

886-2-26206202

886-2-26228244

No.115, Singjhong Rd., Tamsui Dist., New Taipei City 25152, Taiwan

www.twnmold.com.tw