CHANDOX PRECISION INDUSTRIAL CO., LTD.
We've Been Accredited Certification

CE

ISO 9001
About Us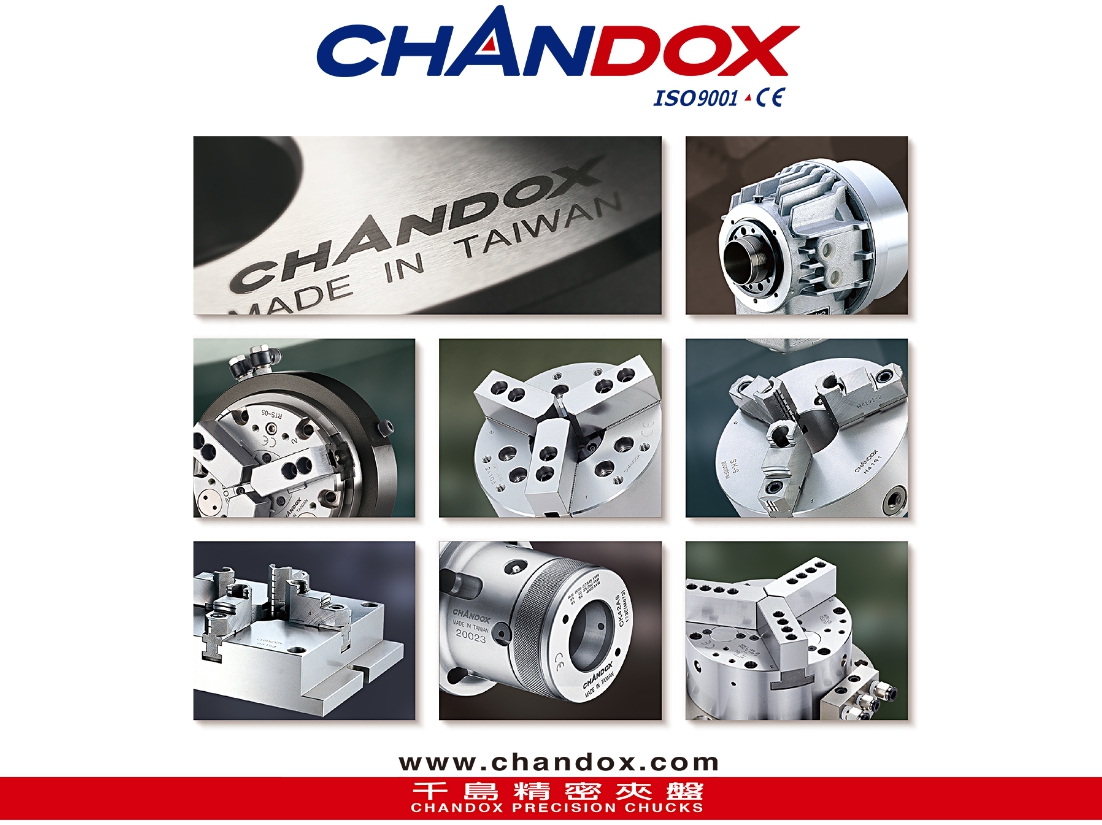 CHANDOX was established in 1983 and we have been absorbed in marketing our serial products about Chucks all over the world with either our own brand, CHANDOX, or the ways of OEM. The three concepts of our company are Quality, Design and Manufacture.
We have won The Eighth Small And Medium Enterprise Innovation Research Award In 2001. In addition, CHANDOX focus on training and educating human resources as well as installing advanced equipments and measuring instruments. We make use of our own well-equipped factory building to produce our serial products about chucks and other related accessories with the innovative and continuing improving manufacturing technologies, hoping that we can offer our best marketing services to meet all the requirements of our customers and achieve the mission of becoming an evergreen enterprise.
Follow Us
CHANDOX PRECISION INDUSTRIAL CO., LTD.

886-4-7978666

886-4-7978662

No.4, Gong 1st Rd., Shengang Shiang, Changhua County 509, Taiwan

www.chandox.com
Contact Us