EVERGREAT MACHINERY CO., LTD.
About Us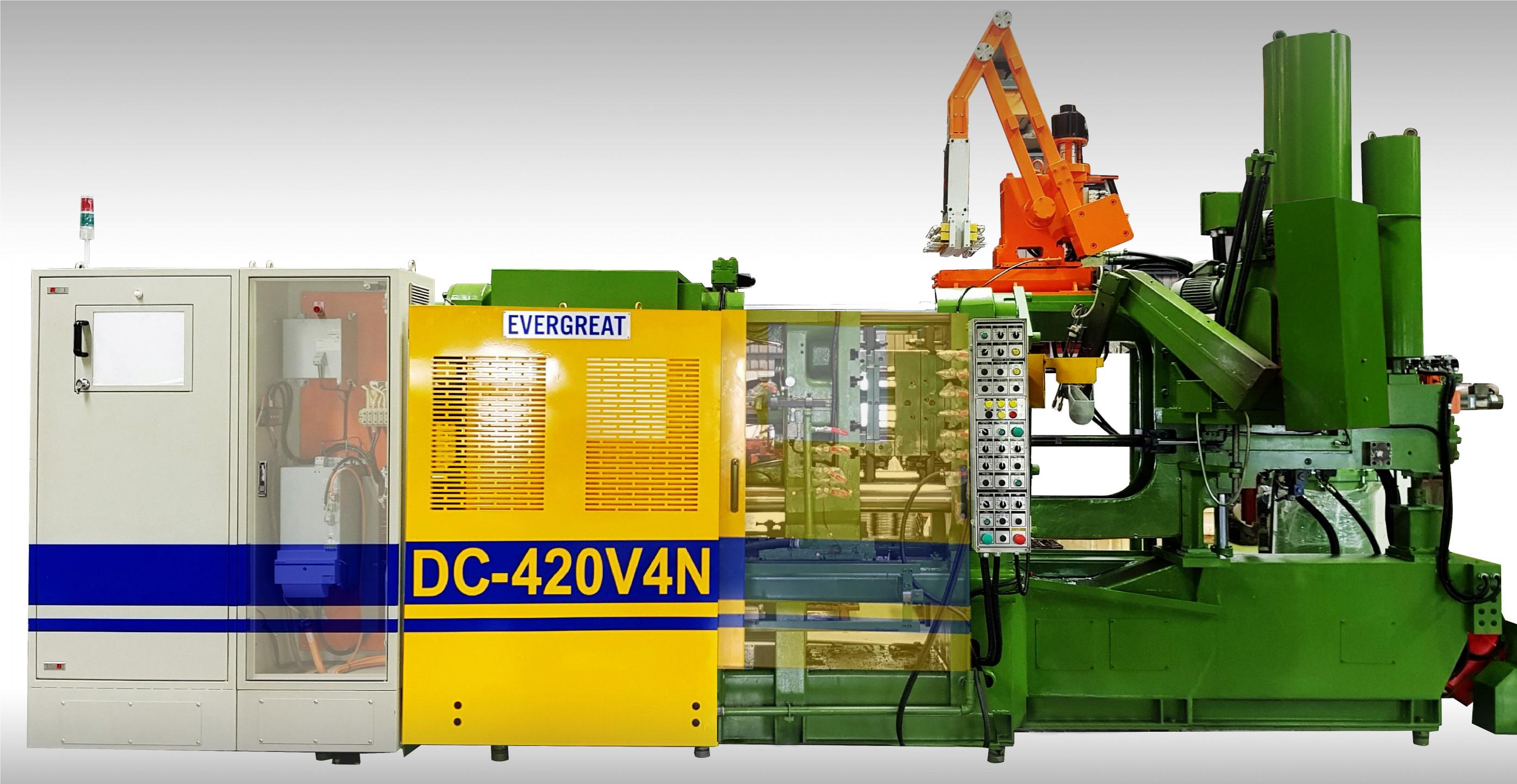 Continuous Innovation / Technological Leadership
Established in 1964, Evergreat Yota Machine Co., Ltd. is an internationally recognized manufacturer of cold chamber die casting machines. They have accumulated over 40 years of machine manufacturing experience. Evergreat Yota machines have sold to a number of countries around the world and a wide range of customers.
Evergreat Yota enhances technical research and development, investing a lot of capital and effort over the years to pursue technological breakthroughs, allowing them to build higher performance machines. Evergreat Yota is capable of meeting the new challenges in today's competitive environment.
Highly Skilled Technological Support
Evergreat's application engineers not only have an outstanding background in die casting, they are always ready to respond to customers' questions regarding the correct applications of die casting machines and production issues.
Modern Warehouse Management
Evergreat Yota has set up a well-planned, spacious warehouse and employs a modern inventory management system. This enables them to accurately control parts inventory. Evergreat Yota always keeps a sufficient quantity of parts for each machine to meet even the most urgent demands. Their objective is to keep machine down time to a minimum.
Research and Development
Total Dedication to a New Level of Die Casting Technology
Evergreat Yota die casting machines provide unmatched productivity and capacity to competitive models, and have been recognized by worldwide customers. This reputation results from their totally dedicated R&D team, who are always developing new technologies in die casting. Unlike conventional die casting machine manufacturers, Evergreat has comprehensive R&D capabilities for the machine structure, hydraulic systems, electric controls and automatic peripheral equipment. Evergreat Yota is capable of developing more sophisticated machines to help their customers stay competitive.
Follow Us
EVERGREAT MACHINERY CO., LTD.

886-6-2725358

886-6-2714009

No.76, Ln. 48, Nanxing Rd., Yongkang City, Tainan County 710, Taiwan

www.evergreatmm.com
Contact Us