About Us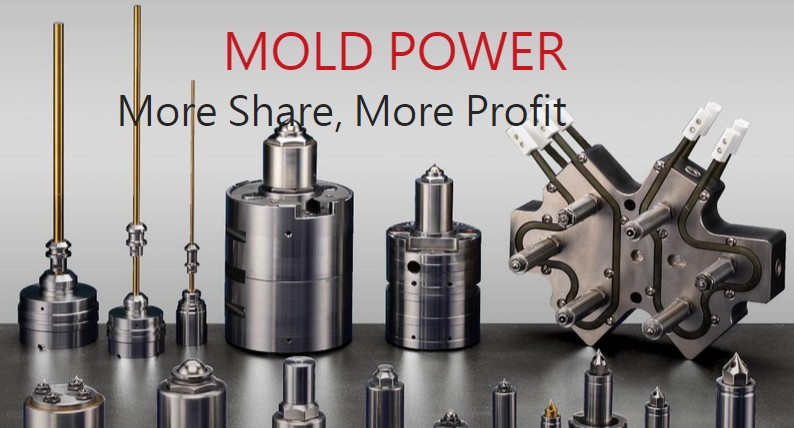 MoldPower Grows Together with You
In 1997, Mr. Chen, Zhong-Le and Mr. Chen, Ya-Mo co-founded Mold Power Co. Our core-values are honesty, quality, expertise, and a better future together. We are devoted to the design and the manufacturing of hot runner systems and originated the brand "Mold Power". Because of our superior product performance, our products have been adopted by quite a few domestic mold plants for appliances, food containers, cosmetics, automotive parts, medical supplies, electronic products etc.. We provide customers with complete products and technology sharing.
We are a "research and development" oriented firm. We continuously learn from developments in foreign advanced technology and incorporate them with our own innovation to keep ourselves competitive. We have also introduced advanced machinery and equipment from Europe, America, Japan, and Taiwan and have developed a strict quality management and after-sales service system to ensure consistency in product line processes, shortened production time, reduced management costs and enhanced overall competitiveness.
Over the years, we have gained recognition from our customers with our excellent quality and production capacity, and we are gradually becoming better known in the international market as well. Currently, our research & development center and production headquarters are based in Taiwan and we also have plants and a service base in China. In addition to that, agent bases in Vietnam, Thailand, Malaysia, Indonesia, and India are all at your disposal. Prospective agent partners based in different countries are also welcome to join us.
Follow Us
MOLD POWER CO., LTD.

886-6-2056388

886-6-2056399

No.2 Dashun Rd., Rende Dist.,Tainan City, Taiwan

www.moldpower.com
Contact Us