CEFAL INTERNATIONAL CO., LTD.
We've Been Accredited Certification

ISO 9001
About Us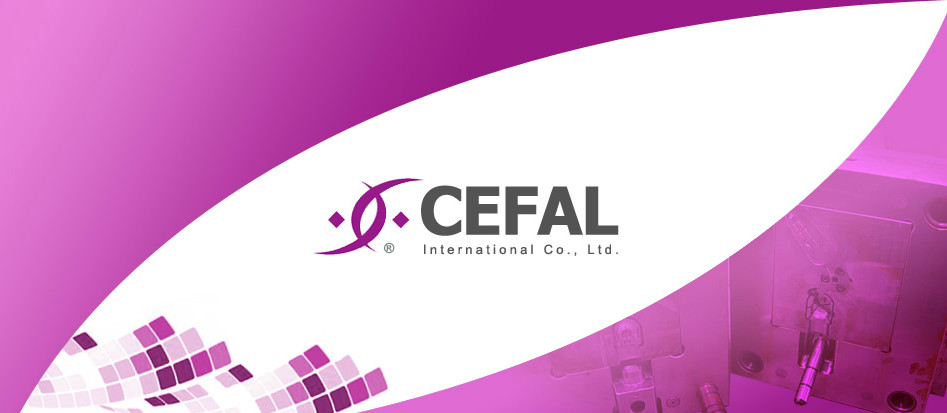 CEFAL INTERNATIONAL CO. has established an enviable reputation as a leader in the mold-making industry since 1993, specializing in supplying high-precision molds for export to customers at all points of the global business map.
The company name, CEFAL, stands "for Creating Excellent Future and Life." And the firm has fully lived up to its reputation, providing high-performance solutions to corporations in the manufacturing sector.
The enterprise's high-precision molds are most suitable for plastic-injection parts for a wide variety of items, including plastic-injection products, electronic parts and components, computer peripherals, communication equipment and peripherals, electrical appliances, electronic consumer goods, and products needed by the auto industry.
ISO9001:2000 certificated facilities
To ensure high quality and precision, CEFAL's well-trained and experienced technicians, researchers and other staffers employ advanced equipment such as CNC, EDM, Wire EDM, and other working machines like planers, milling, grinding, and drilling machines.
Its design and manufacturing operations are accomplished with advanced CAD/CAM processes. Another of its competitive edge is the FDM (fast delivery mold) technology, which enables the delivery of higher-quality products and services in a much shorter period of time without increasing costs.
Welcome for all clients global cooperating with us for your most advantages.
Products

Follow Us
CEFAL INTERNATIONAL CO., LTD.

886-2-27716101

886-2-27734677

13F-2, No. 1, Fusing North Rd., Taipei 105, Taiwan

www.cefal.com.tw