名力精密鋼模股份有限公司
MING-LI PRECISION STEEL MOLDS CO., LTD.
微射出成形
微射出成形
微射出成形
Leading of Micro molding & mirco injection ... In the field of manufacturing plastic mirco injection we have always delivered high precision molds.

Mirco molding - Tolerance Range : Up to +/-0.003mm. Monthly Capacity: 15 sets / Dies. 15 million pcs / Overmolding & Injection parts

Ming-Li have import the very high precision micro molding injection from WITTMANN BATTENFELD. The machine type is MicroPower. The main benefit of the MicroPower lies in its cost-efficiency. Through shorter cycle times and lower material and energy consumption, cost savings between 30 and 50 % can be achieved compared to standardmachines.
規格數據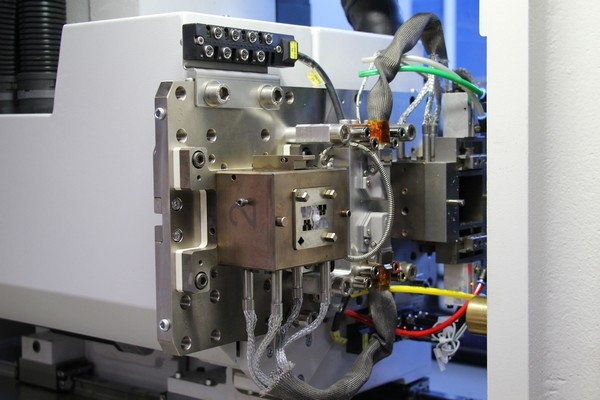 From simple manufacturing of small parts to the production of injection-molded high-precision and micro parts, the consequently improved all-electric MicroPower offers optimal solutions thanks to its intelligent machine concept. This concept makes it possible to extend a basic machine model – starting from a simple "general purpose machine" for small parts – to a multi-functional production cell for highly complex micro parts, just by connecting modules.

Clean room-compatible standard concept
The standard machine frame is designed for easy cleaning. Without any structural alterations it can be combined with a laminar flow unit, which supplies class 6 clean air according to ISO 14644-1 standard.
COMBIMOULD
A 2-component machine also is available by combining two injection aggregates placed next to each other and using a rotary table inside the clamping unit.
Advantages:
Cost- and energy-efficient, economizing on resources.
Outstanding parts quality through processing thermally homogeneous melt.
Processing of all injectable materials with shot volumes of up to 4 cm³.
Precise and powerful.
Clean room-compatible standard concept.
Also available in COMBMOULD version.